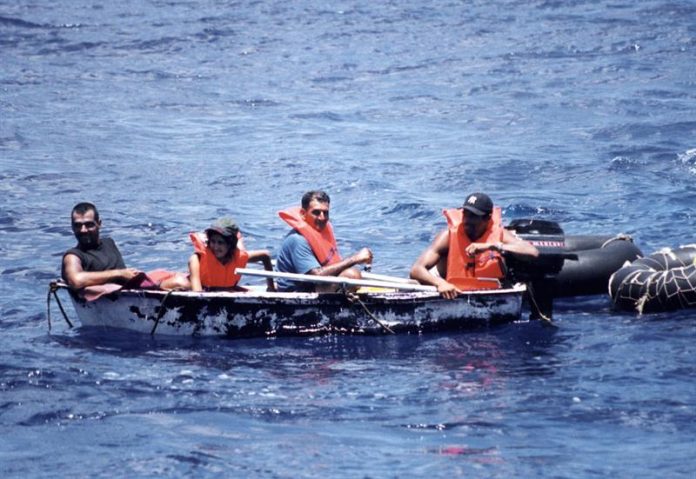 Miami, (.- A group of five rafters reached the shores of Miami on Wednesday aboard a precarious boat and fled the scene before authorities could stop them, the Border Patrol said.
The occupants of the boat arrived at a beach in Sunny Isles, north of Miami, about 8.30 in the morning, local time (12.30 GMT), and as soon as they stepped on the ground they escaped from the place before local police agents arrived. and the Border Patrol, as confirmed by witnesses.
"The origin of the vessel and the nationality or migratory status of the occupants is unknown until now," the Border Patrol said in a statement to Efe.
Jhon Martinez told the Miami branch of NBC that the group was made up of men between 20 and 30 years of age who reached a beach in a small and fragile wooden boat, polystyrene and ropes, which remained on the beach after the escape.
Martinez said that after putting their feet on the ground the members of the group ran, crossed some bushes and reached the Collins Avenue, at the height of 162nd Street, to disappear from the view of the witnesses.
"Based on the testimony of the witnesses and the traces left the ship, it has been verified that five subjects were on board the ship and fled the scene before the police arrived," the Border Patrol added.
The arrival of this vessel comes after last week the US Coast Guard deported a group of 25 Cubans who had tried to reach the country illegally in a rustic wooden boat that was about to capsize, and from which they were rescued by of the Florida Keys, in the southernmost part of the United States.EFEUSA)