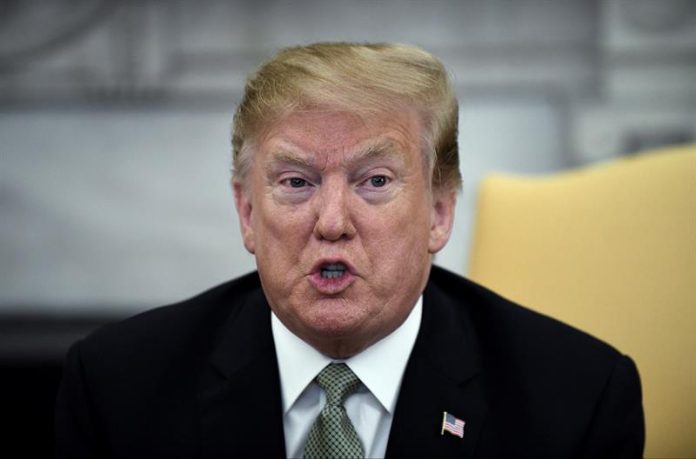 Washington, DC – President Donald Trump will receive the leaders of five Caribbean countries this Friday in Mar-a-Lago, his mansion in Florida, with which he will address, among other issues, the crisis in Venezuela. White House.
Trump will receive the leaders of the Bahamas, Saint Lucia, Jamaica, Haiti and the Dominican Republic.
The US president "will use this meeting as an opportunity to thank these countries for their support for peace and democracy in Venezuela."
Venezuela has had some political influence over these countries in the last decade through the Petrocaribe alliance, with which the five receive Venezuelan oil under advantageous conditions.
The Bahamas, Haiti and the Dominican Republic, however, are part of the fifty countries in the world that, led by the United States, have recognized Venezuelan opposition leader Juan Guaidó as legitimate president of the Caribbean nation.
Saint Lucia and Jamaica, for their part, defend the principle of noninterference in Venezuela, by or continue to recognize the Government of Nicolás Maduro.
In addition to talking about the crisis in Venezuela, Trump also wants to "strengthen security cooperation and confront China's predatory economic practices."
Also, the president will talk about "potential opportunities for energy investment" in these countries, one of the pillars of US foreign policy in the Trump era.
The meeting will take place days after the visit today of the Brazilian president, Jair Bolsonaro, to the White House, with Venezuela focusing part of the conversation.
The meeting between the two right-wing leaders began with a clear affirmation of Trump: "I think I can speak for both countries when I say that all options are on the table."
That reference to the military route contradicted Brazil's vice president, Hamilton Mourao, who in February said that this was "never an option" for his government.
But Bolsonaro did not rule out possible Brazilian cooperation in a hypothetical US military intervention in Venezuela, by refusing to answer a question about it.
"There are some issues that, if you talk about them, are no longer strategic (…) Everything we discuss here (in private) we will comply, but some possibilities are not spoken in public," said Bolsonaro. (EFEUSA)