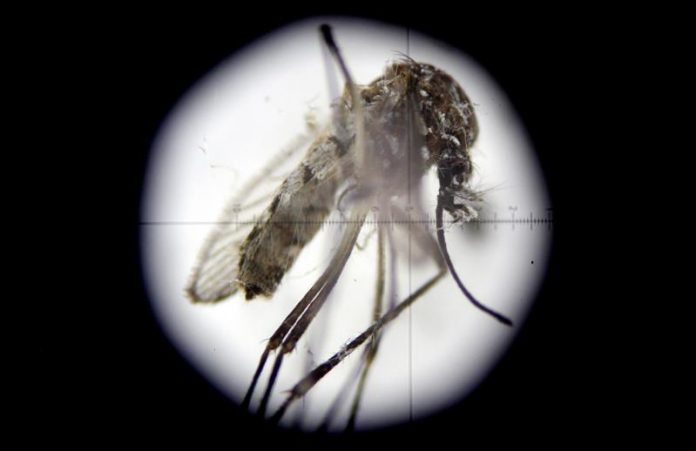 A team of researchers has found a genetic alteration in a species of malaria-transmitting mosquito that confers resistance to the most widely used insecticide, according to a study published today in the journal Science Translational Medicine.
Research from the Liverpool School of Tropical Medicine (the United Kingdom), which combines genetic sequencing with field studies on mosquito feeding, underlines the need to develop new insecticides for mosquito nets or mosquito nets, a cornerstone of the efforts of control of malaria.
Mosquito nets are devices that prevent mosquitoes from feeding on humans at night and are often coated with insecticides such as pyrethroids to improve their effectiveness.
They have been credited with more than 70% of the decrease in deaths from malaria in the last 15 years, and one study estimates that they have helped prevent more than 663 million cases of this disease.
However, mosquitoes have become increasingly resistant to several of the most common insecticides, a development that poses a great threat to current efforts to control that lethal disease.
In addition, attempts to assess or track the impact of insecticide resistance have been hampered by the lack of information on the genes that drive the resistance mechanisms.
In this study, the lead author, Gareth Weedall, and his colleagues set out to identify the genetic factors of pyrethroid resistance in the mosquito Anopheles funestus, one of the main insect vectors of malaria in Africa.
Using a combination of sequencing techniques, they identified a single allelomorph in the CYP6P9a gene that increased its activity and promoted resistance to pyrethroids.
Subsequently, they used a field test based on DNA that detects the presence of this allele, and discovered that it was common among the Anopheles funestus mosquito from southern Africa, although it was not present in central and western Africa.
In addition, a field study in Cameroon revealed that mosquitoes carrying the resistance allele could feed better on volunteers who slept in huts with pyrethroid-coated mosquito nets.
The authors noted that their findings represent the first molecular diagnosis for the metabolic resistance of the mosquito, 20 years after the scientists identified an important cause of resistance to insecticides.
According to Weedall, this discovery "may help efforts to better understand how metabolic resistance is spreading throughout the African continent." (EFEUSA) .-