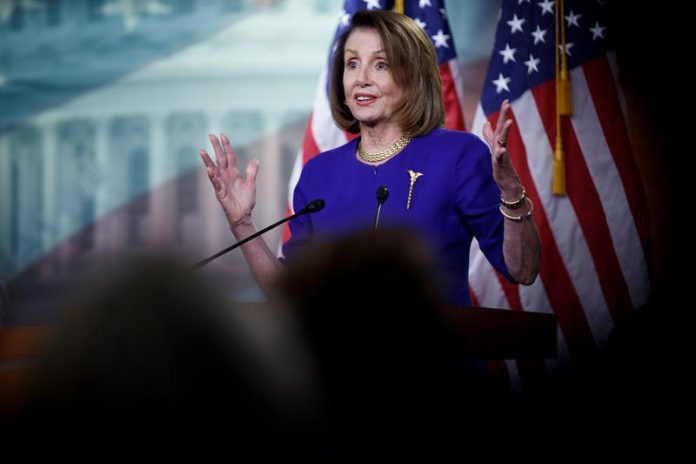 San Juan, .- The President of the House of Representatives of Puerto Rico, Carlos Méndez, sent this Tuesday an official letter to the President of the Federal House of Representatives, Nancy Pelosi, in which she detailed the "offensive behavior" of Congresswoman Nydia Velázquez, during a public hearing of the Committee on Natural Resources held in San Juan last Friday.
In the letter, the legislative leader, along with all the members of the parliamentary majority in the lower house, emphasized that Velázquez "tried to silence the expressions of the resident commissioner in Washington, Jenniffer González, regarding the political status of Puerto Rico, threatening to file an ethical complaint in Congress. "
"We, the caucus of the New Progressive Party (PNP) – in the government – in the House of Representatives of Puerto Rico condemn this type of threat, which we find offensive, not only for Gonzalez, but also for all American citizens who live In Puerto Rico, trying to silence the voice of the people in this way goes against the principles and values ​​of our nation and can not be allowed, "added Méndez.
The President of the House remarked that the audience, convened by the Chairman of the Committee of Natural Resources, Raúl M. Grijalva (D-AZ), was open to all issues, including status.
Both on the official website of the Congressman on the Internet, as well as on social media platforms, such as Twitter and Facebook, the slogan "#ListenToPuertoRico" appears, in reference to listening to island issues, such as energy sources, climate change, reconstruction efforts after Hurricane Maria and other issues that impact the lives of Puerto Ricans.
The president cameral took the opportunity to ask the president of the US House of Representatives. Pelosi who "acted on the admission of Puerto Rico immediately, promoting legislation that allows the celebration on the island of a consultation, statehood yes or no, according to the results of the last two electoral events on this matter."
On the other hand, the legislators made a recount of the two triumphs of statehood in the 2012 and 2017 consultations, as well as the inequality in the allocation of federal funds for health and retirement programs, among others. (EFEUSA)