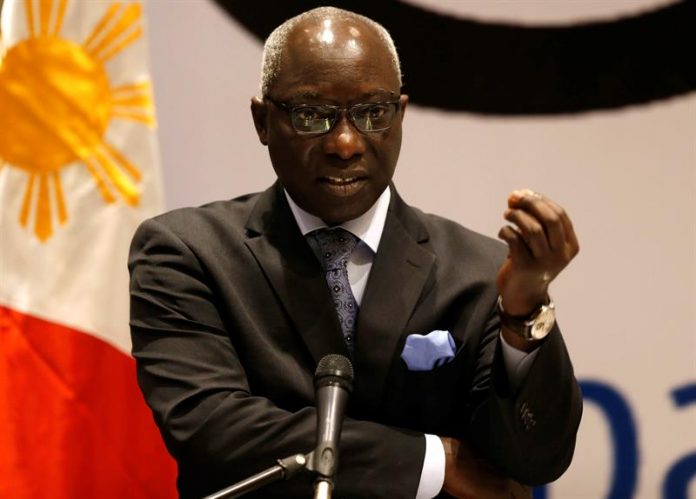 The adviser of the ONU special for the Prevention of Genocide, Adama Dieng, said on Wednesday that the life imprisonment imposed on former Bosnian Serb leader Radovan Karadzic confirms that there will be no impunity for the serious crimes committed in the Bosnian War (1992-1995).
According to Dieng, accountability is a key element in building a "more peaceful and stable future" in Bosnia and throughout the region.
Karadzic, who had been sentenced to 40 years in prison by the International Criminal Tribunal for the Former Yugoslavia (ICTY), saw on Wednesday how the penalty was raised to life imprisonment after a recourse.
The magistrates confirmed the ex-leader's guilt for the genocide in Srebrenica, five crimes against humanity – persecution, extermination, murder, deportation and inhuman acts – and four war crimes – murder, terror, illegal attacks on civilians and hostage-taking.
In a statement, the head of the United Nations warned in any case that international justice alone can not achieve reconciliation in the former Yugoslavia if there are no real efforts on the ground.
In that sense, Dieng lashed out against those who deny the Srebrenica genocide and urged political leaders to respond to this type of rhetoric.
"Mr. Karadzic is not a hero, he is a criminal, the real heroes are the survivors and witnesses of the crimes he committed, they have shown enormous courage in going to court," he said.
The head of the UN regretted that "some leaders and institutions in the region have not yet shown the courage to support accountability for crimes committed in the past or to recognize those crimes."
Two decades after the Bosnian war, Karadzic was convicted of the Srebrenica genocide (1995).
Karadzic was the leader of the Bosnian Serbs when that city was taken by the forces of General Ratko Mladic, who executed 8,000 Bosnian Muslims, the largest massacre in Europe since World War II.
He was also convicted for his criminal responsibility in the siege of Sarajevo, when Bosnian Serb troops subjected the city to bombing and sniper fire for more than three years. (EFEUSA) .-