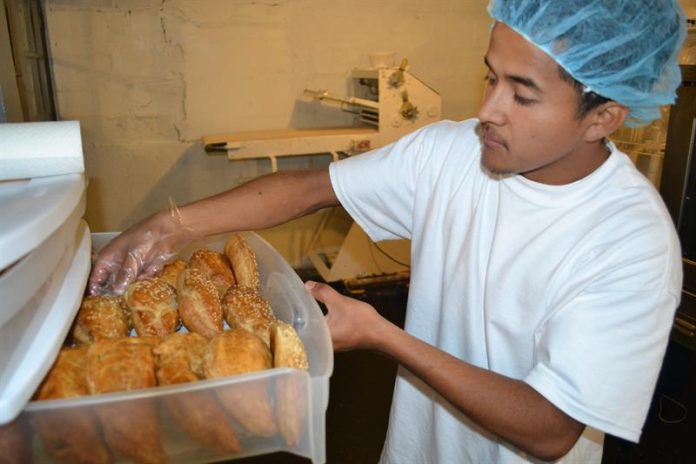 Miami, .- Latinos in the US continue to drag the consequences of the recession, which affected them disproportionately ten years ago and that keeps them "stagnant" in terms of income, housing acquisition, quality of employment and wealth, according to a study released Monday by UnidosUS.
The former National Council of La Raza (NCLR), one of the most influential Latino groups in the country, nonetheless noted that this community made progress in health matters, especially thanks to the Affordable Health Care Act (ACA), and it had growth in "all educational areas" due to demographic reasons.
According to the report, presented this Monday in Miami by UnidosUS in the presence of Democratic congressmen Donna Shalala and Debbie Mucarsel-Powell, the income of Latinos has been paralyzed.
In that sense, Mucarsel-Powell, who represents District 26 of South Florida, with a large Hispanic population, said he is working on bills to increase wages for workers at least up to $ 15 an hour.
"I do not think you can live in South Florida for less than that," said the Democrat.
Although the economic recovery after the recession "has given way to an era of low unemployment and corporate profits," according to the report, has not produced wage growth of workers, which is seen especially in Hispanics, who have not grown in the same way as the rest of the population.
Stephanie Román, author of the study, told Efe that public recovery policies have not focused on "raising" Hispanics, even though it was a community that helped in the recovery.
"We are not seeing the achievements of our community's hard work," he said.
Employment among Hispanics, although it has recovered, continues to face the "challenge" of improvements in income, job security and paid vacations, among others, that have these families "struggling to make ends meet".
Similarly, Hispanics, who number about 59 million in the country, are ten years of recession above the unemployment rates, below those of home purchases, and with a deterioration of wealth.
In 2017, the Latin unemployment rate was 5.1%, the first return to pre-recession levels in a decade, but even higher than the national levels, of an average of 3.9%.
The stagnation of this minority, one of the most affected by the housing crisis that broke out in 2007, is also evident in the purchase of housing, whose rates do not exceed those before the recession.
The rate of homeownership for Latinos peaked at almost 50% in years prior to the recession (2005-2007) after a steady increase since 2000.
Latino home ownership reached its lowest point in 2014 with 45%, according to the report.
UnidosUS regretted that millions of Latinos have had no choice but to rent in an expensive place. This is the case of 2017, the year in which 4.4 million Hispanics allocated 30% or more of their salaries for rent.
According to Román, policy analyst at UnidosUS, there are two million more Latinos renting than ten years ago.
On the other hand, the recession "had a devastating effect on Latin wealth", with a decrease of 42% only between 2007 and 2013.
The good news for this community is reflected in the "immense" increase in health insurance coverage through ACA, enacted during the Barack Obama administration (2009-2017), with more than four million Latinos insured.
According to UnidosUS, between 2007 and 2017, Latinos achieved an increase of 15.4 percentage points in medical coverage thanks to ACA, a health law that President Donald Trump has tried to eliminate without success until now.
"This is an example of public policy that saw the problem, ACA responded to that problem in the middle of a crisis," stressed Roman.
In education, in 2017, Latinos were one in four students in primary and secondary education and almost one in five university students, with growths from 19.9% ​​to 25.1% and from 12.1% to 19.4%. , between 2007 and 2017, respectively.
Román explained this growth for purely demographic reasons.
"Our population is one of the youngest in this country, each year more Latino students enter the school system and have been graduating in larger proportions," said the study's author. (EFEUSA)