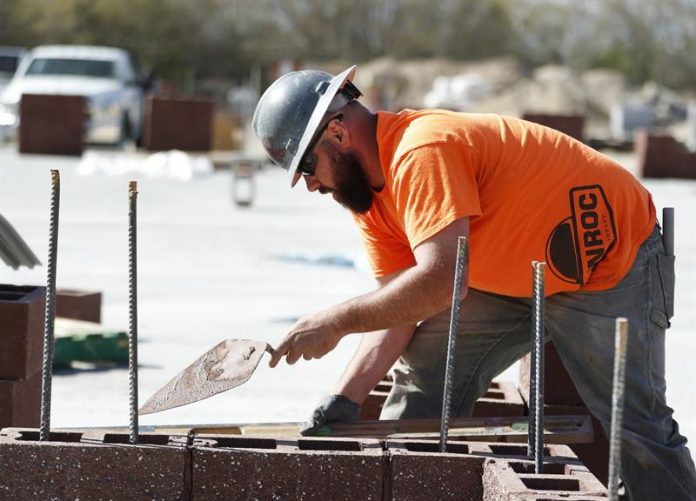 New York, .- Immigrants in the United States contributed 405,000 million dollars in taxes in 2017 and had a spending capacity of 1.1 billion dollars, according to a study prepared by the organization New American Impact.
According to the data of the organization, based in New York, the homes of citizens of other countries in the United States. they entered 1.5 trillion dollars, of which almost a third went to federal, state and local taxes.
According to the Survey of American Communities conducted by the organization, about 3.2 million immigrants own their own businesses throughout the United States, which represents 20% of all entrepreneurs in the country.
In addition, they employed eight million Americans in their businesses and generated $ 1.3 trillion in sales.
On the other hand, the organization notes that immigrant communities contributed 28% of the population growth in the United States between 2016 and 017.
In those same years, the number of immigrant homeowners increased by 4.6%, from 9.1 million to 9.5 million people.
"These data show the central role immigrants play in each state of the union as workers, consumers, entrepreneurs and owners," said the president of the organization, John Feinblatt.
By states, the report states that California is the leading state in immigrant population, since it represents 26.9% of the total with 10,620,982 foreigners.
They paid 105,100 million dollars in 2017 and had a purchase capacity of 282,800 million dollars.
New York and New Jersey follow him as states with a higher percentage of immigrant population (both with 22.8%).
New York gives home to 4,525,241 foreigners, who paid 51,600 million dollars in taxes and had 117,800 million in purchasing capacity.
In New Jersey, the total number was 2,048,953 people, who earned 24,820 million dollars and enjoyed 60,900 million to consume.
The study also emphasizes the so-called "dreamers", which number 1.3 million in 2017.
The "dreamers" are the beneficiaries of the Deferred Action Program (DACA), established in 2012 by the then President Barack Obama, to regularize the presence of around 800,000 young people who had irregularly entered the country as children and that Donald Trump ordered to end with his arrival at the White House.
These young people won that year 23,400 million dollars, of which they paid 4,000 million in taxes.
With respect to persons with a Temporary Protection Statute, in 2017 there were 318,000 immigrants, who earned 7,300 million dollars, of which 1,500 were earmarked for taxes. (EFEUSA)