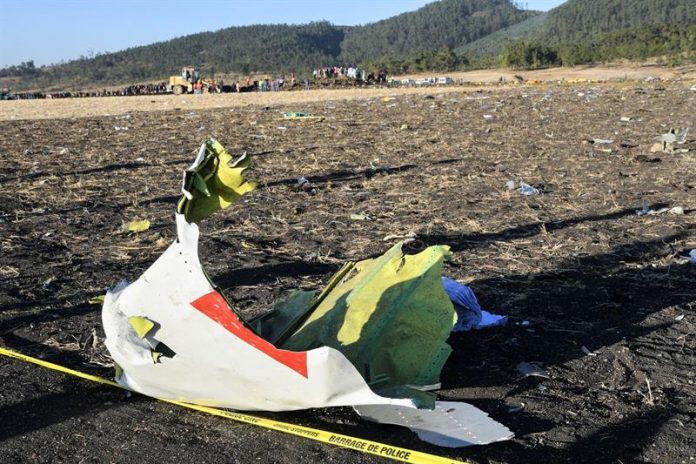 United Nations, .- United Nations expressed on Sunday its sadness for the death of the 157 passengers of the plane crash of Ethiopia, among which there were several workers of the international organization whose number has not yet materialized.
The UN Secretary General, António Guterres, said he was "deeply saddened" in a message on his Twitter account, in which he sent condolences "to the families and loved ones of all the victims, including our own UN staff, died in the tragedy. "
An Ethiopian Airlines plane crashed this Sunday morning shortly after taking off from Addis Ababa (Ethiopia) bound for Nairobi (Kenya) and there were no survivors among its 157 passengers, of 35 nationalities, four of them with United Nations passports .
The accident occurred on the eve of the start in Nairobi of the IV Assembly of the UN for the Environment (UNEA-4), which will be attended by more than 5,000 representatives from 193 countries.
UN sources told Efe that the international organization is working to specify the number of its workers who have died on the flight and know their details.
For the moment, leaders of the World Food Program (WFP) and the UN Food and Agriculture Organization (FAO) have indicated that some of the victims were employed in these agencies.
WFP Executive Director David Beasley said on the social network that there were "personnel" of that agency on the flight and offered to "do everything humanly possible to help families in these painful moments."
For his part, the director general of the FAO, José Graziano da Silva, indicated in his account that there is also an employee of this agency among the deceased. "We are working on contacting family members and assisting them," he added.
The UN Economic Commission for Africa, based in Addis Ababa, conveyed its condolences to the victims of the accident and the Ethiopian Government, and extended its hand to support the families of international officials.
Its executive secretary, Vera Songwe, affirmed that "the UN family is mourning the loss" of its "colleagues and friends, many of whom lost their lives in compliance with their professional duties today."
The president of the General Assembly, María Fernanda Espinosa, joined the message of sadness and help to the victims of the event and recalled that the route that covered the flight "is popular for many of those who fight for good in Africa." EFEUSA