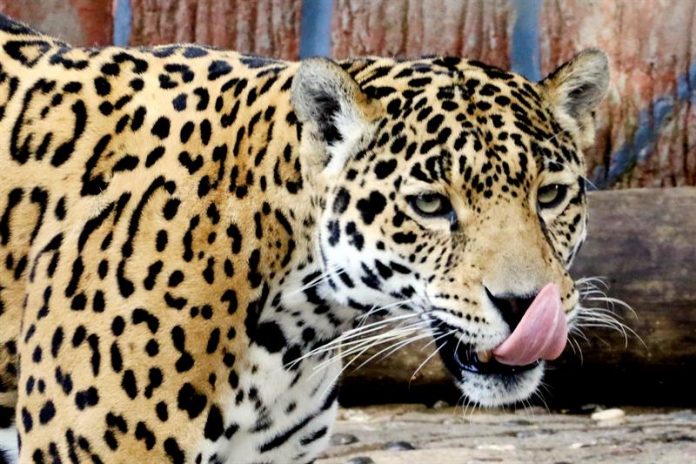 Washington – A woman was injured when she was attacked by a jaguar at the Wildlife World Zoo in Arizona (USA) after sneaking into the animal's enclosure for the purpose of taking a photo, local media reported on Sunday.
According to some of the zoo staff, quoted by the local chain Arizona's CBS 5 News, the woman was introduced this Saturday in the space reserved for the feline with the intention of making a selfi.
The victim, about 30 years old, was then attacked by the animal, which kept her cornered against the fence until another visitor to the zoo was able to grab her and get her out of the quagmire.
"My mother, seeing what was happening, introduced a bottle of water through the fence and began to shake it near the jaguar, who came to her and released the girl (…). That's when I see that she has released his arm and already only has his sweater hooked, so I grabbed her by the torso and pulled her, "explained Adam Wilkerson.
The zoo regretted what happened in a statement posted on its website and confirmed that the incident "involved a visitor who jumped the fence to take a photo, according to eyewitnesses."
In a video recorded by Wilkerson himself, you can see how the woman, already safe and with clear scratches on her body, screams in pain.
Moments later, the medical services arrived that took the victim to the hospital where she was treated for wounds that, according to the zoo, "do not pose a threat to her life."
According to the director of the zoo, Mickey Ollson, it is not the first time that this jaguar attacks a visitor who violates security measures.
"There is no way to prevent people from jumping over the fences, it happens occasionally, we put considerable obstacles, but if people skip them, they can get into trouble," said Ollson. (EFEUSA)