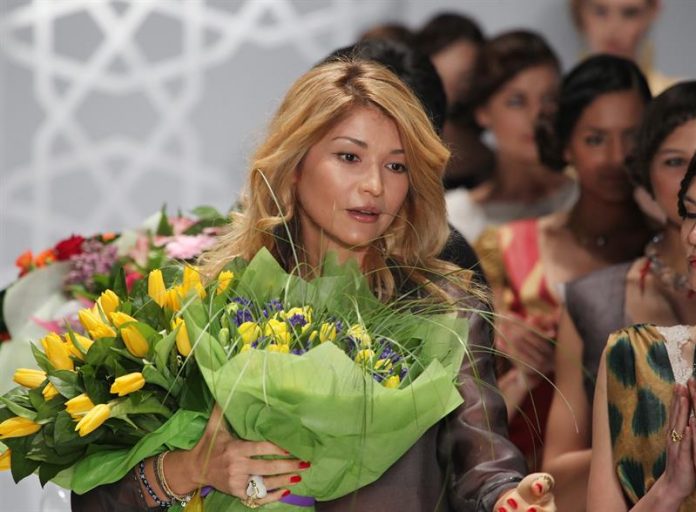 New York, – Two former government officials of Uzbekistan, one of them a daughter of a former president of Uzbekistan, were charged with bribery on Thursday in New York, the prosecution said.
It is, according to the authorities, the case of bribery to a larger individual who has never been prosecuted under the United States Corrupt Practices Abroad Act (FCPA).
The Office of the Prosecutor for the Southern District of New York, in Manhattan, identified the accused as Gulnara Karimova, daughter of the late Uzbek President Islam Karimov, and Bekhzod Akhmedov, former Uzbekistan General Director of Uzdunrobita, subsidiary of MTS, the main telephone group in Russia.
According to a statement, Karimova pocketed more than 865 million dollars in this plot.
Akhmedov, 44, who helped orchestrate the bribe on behalf of MTS and telecommunications companies VimpelCom and Telia Company AB and its subsidiaries in the Uzbek country, is charged with a charge of conspiring to violate the FCPA.
Karimova, 46, and Akhmedov, who have not been arrested by the United States, are also accused of conspiring to launder money.
The Prosecutor's Office also filed charges against MTS and another of its subsidiaries in Uzbekistan, Kolorit Dizayin Ink LLC, for conspiring to violate the Corrupt Practices Abroad Act for money paid as bribes.
Kolorit pleaded guilty Wednesday in federal court for the southern district in New York.
MTS reached an agreement with the Securities and Exchange Commission and the US Department of Justice. according to which it will pay a fine of 850 million dollars to close the investigation on its subsidiary, in the period between 2004 and mid-2012.
According to the investigation, the defendants had agreed, between 2001 and 2002, that Akhmedov would request the telecommunications companies to pay a bribe to Karimova, who would use their influence so that they could obtain and maintain their activities in Uzbekistan, when their father He was president.
The MTS group, Kolorit and affiliated entities paid more than 420 million dollars in bribes to Karimova, who became ambassador of her country to the UN in Geneva and in Spain, and a substantial amount was laundered in New York financial institutions. , before being deposited in accounts managed by Karímova, who led a life of luxury.
The US Department of Justice It also seeks to confiscate the money that Karimova received in bribes, deposited in accounts in Switzerland, Belgium, Luxembourg and Ireland or the funds laundered from that bribe, the prosecutor said in the statement.
Karimova was sent to prison on Thursday in her country to fulfill what remained of her sentence, after having violated the conditions of her house arrest.
In August 2015, a court sentenced Karimov's eldest daughter to five years' restriction of her freedom for various corruption offenses. EFEUSA