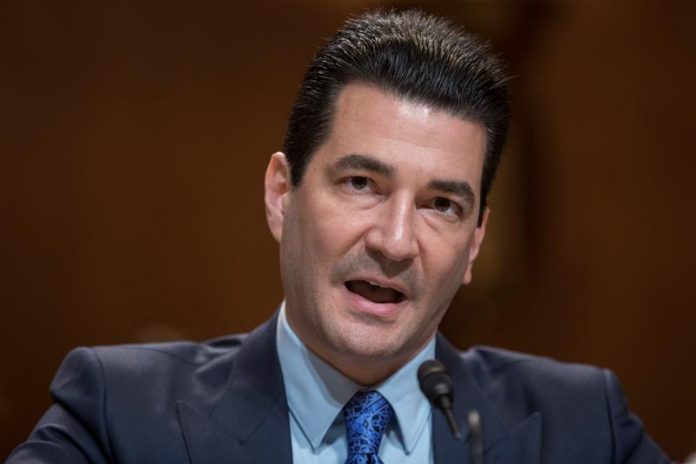 Washington, – Scott Gottlieb, the director of the Federal Food and Drug Administration (FDA), resigned his post, from which he had launched an ambitious campaign against the use of electronic cigarettes among teenagers, announced on Tuesday the president, Donald Trump.
"Scott Gottlieb, who has done an absolutely excellent job as an FDA commissioner, plans to leave his government service sometime next month," Trump wrote in his Twitter account.
"Scott has helped us lower drug prices, get a record number of generic drugs approved and enter the market, and many other things, we will miss him and his talent!" .
Gottlieb, 49, has decided to leave his post in Washington to spend more time with his family, who lives in Connecticut, and not because of any disagreement with the White House, according to government sources quoted by US media.
"This has been a wonderful trip, and leaving it is something very hard," Gottlieb wrote on his Twitter account.
His resignation comes, however, at a time when the White House management and budget office is reviewing Gottlieb's grand initiative, a plan to restrict the sale of electronic cigarettes.
The director of the FDA denounced last September that "the use of electronic cigarettes among young people has reached an epidemic proportion".
According to the FDA, a total of 3.62 million high school students in the United States consumed electronic cigarettes – devices that use batteries to heat liquid nicotine to make it an inhalable vapor – in 2018, representing an increase of 78% compared to data from the previous year.
Gottlieb's plan to restrict the sale of these devices has received some criticism from the tobacco industry and from some conservatives who oppose any increase in government regulations, but many expect it to go ahead even after the resignation of its promoter. (EFEUSA)