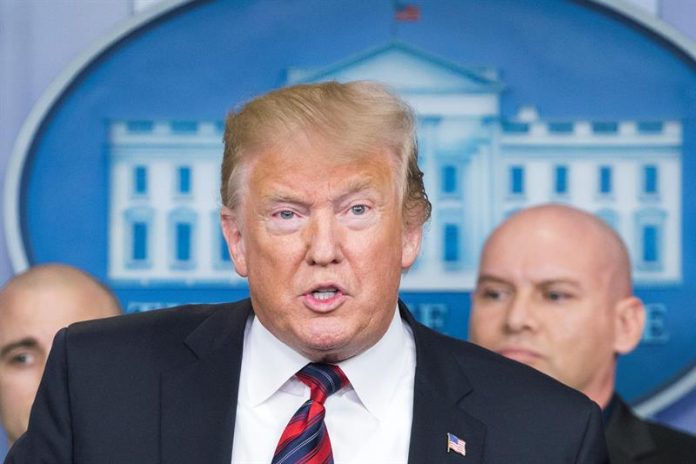 Washington, DC – US President Donald Trump hinted today that the interrogation in Congress of his personal exchegado Michael Cohen could have contributed to his early departure from the Hanoi summit with the North Korean leader, Kim Jong-un, and blamed to the democrats about it.
"For the Democrats to interview in open hearings a condemned liar and fraudster, at the same time as a very important nuclear summit with North Korea, it may be a new baseness in US politics and may have contributed to the 'march'", Trump said on his Twitter account.
He assured that this has never happened to a president while he was abroad and concluded his tweet with a "Shame!"
Cohen appeared Tuesday through Thursday in three hearings before congressional committees, two of them behind closed doors and Wednesday in public.
During that appearance, Cohen said that Trump knew that one of his collaborators, Roger Stone, was in contact with WikiLeaks for the publication of thousands of Democratic Party emails, which affected the campaign of his rival in the 2016 presidential election, Hillary Clinton.
Cohen, who will be imprisoned in May to serve a three-year sentence for various crimes such as the violation of electoral campaign financing rules, also detailed alleged racist comments that Trump made in private in front of him.
The appearance of Cohen on Wednesday before the Congress coincided with the start of a summit in Hanoi between Trump and Kim, which ended abruptly the next day with the departure of the US president. anticipated by the differences between both parties on the denuclearization process of Pyongyang and the sanctions.
In another tweet, Trump returned today to complain about the opposition: "The presidential harassment by" maddened "democrats (is) at the highest level in the history of our country, in the same way, the most corrupt and ruthless main means of communication that any president has endured – Still the first two most successful years of any president. "(EFE)