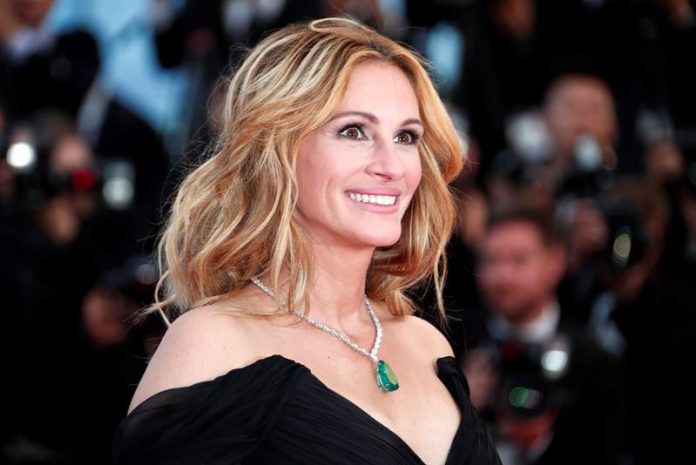 Los Angeles, .- The actress Julia Roberts is in negotiations to star in the Amazon limited series "Charlotte Walsh Likes To Win", reported today the specialized media Deadline.
Roberts would lead the cast and be one of the executive producers of this production for the small screen that would adapt the homonymous novel by the writer Jo Piazza.
The book focuses on a former executive of Silicon Valley who decides to return to the state of Pennsylvania to stand for election and stand for a seat in the Senate.
However, Charlotte Walsh must face a dirty and aggressive campaign in which her rival seems willing to do anything to defeat her.
If finally it reached an agreement to head this series, it would be the second production of Roberts next to Amazon after "Homecoming", that was released last year and that supposed for the interpreter its first paper of importance in the television.
Claimed by the critics as one of the best series of 2018, "Homecoming" achieved three nominations in the Golden Globes: best actress for Roberts, best actor for Stephan James and best drama series.
The winner of the Oscar for best actress for "Erin Brockovich" (2000) is a star in Hollywood, where she achieved fame and popularity, especially for being a formidable star of romantic comedies.
The spontaneity and natural talent of Roberts (Smyrna, USA, 1967) shined in successful films like "Pretty Woman" (1990), "My Best Friend's Wedding" (1997), "Notting Hill" and "Runaway Bride" ( both of 1999).
In recent years it has been seen on the big screen with dropper.
Thus, in 2017 he premiered the movie "Wonder" and last year he presented the film "Ben Is Back".
In addition, the actress was commissioned to announce on Sunday the Oscar to the best film, a statuette that was for the film "Green Book" by the director Peter Farrelly and that featured as protagonists with Mahershala Ali and Viggo Mortensen. (EFEUSA)