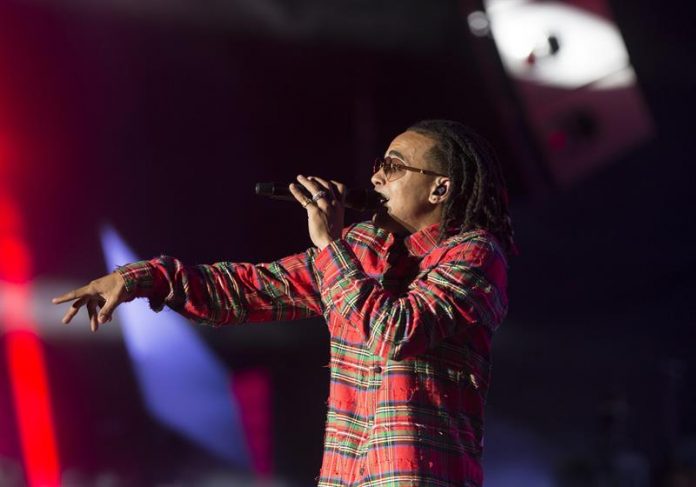 San Juan, Puerto Rican urban music singer Ozuna today testifies before the San Juan Prosecutor's Office as a witness as part of the investigation into the death of Kevin Fret, who was murdered on January 10 in the capital of the Caribbean island.
The lawyer of the artist, Antonio Sagardía, told Efe that his client testifies before the Prosecutor's Office as a witness, but that he is not a suspect in the investigation into the murder of Fret, who died after receiving eight shots.
"The prosecutor in charge of the case, Betzaida Quiñones, confirmed to me that Ozuna is not a suspect," clarified the lawyer and former secretary of the Department of Justice of Puerto Rico.
Sagardía indicated that he does not know exactly the questions the prosecutor will ask his client and that the objective should be to obtain information that is useful for the case.
"I do not control the questions of the prosecutor," said Juan Carlos Ozuna's lawyer, who on Thursday participated in the Lo Nuestro Awards in the US city of Miami.
The Puerto Rico Police investigates the death of the artist, known to be an interpreter of homosexual trap, of several shots in the San Juan district of San Juan while driving a motorcycle.
According to the information available, Fret was driving a motorcycle from his brother, Steven, on Eduardo Conde Avenue in San Juan, when a stranger began to shoot him.
The murderer appropriated the cell phone and the portfolio of the Puerto Rican singer.
Steven Fret said about the incident that the murder of his brother was entrusted to him by someone "of great power" and that he wanted to take his cell phone because "he had treasures -in him-, a mine".
"He had secrets that nobody wants to see, it seems he had more secrets than my sister and I knew," Steven said.
Sagardía announced a few days after the singer's death that his client deposited $ 50,000 in Fret's bank account, because the ragpicker allegedly extorted Ozuna.
The extortion, supposedly, has to do with the publication of a pornographic video of homosexual character of the year 2011 in which Ozuna would appear masturbating.
Ozuna admitted to the local media that he had made that video in New York because he needed money to support his family, but he denied having been involved in the murder of Fret. (EFEUSA) .-