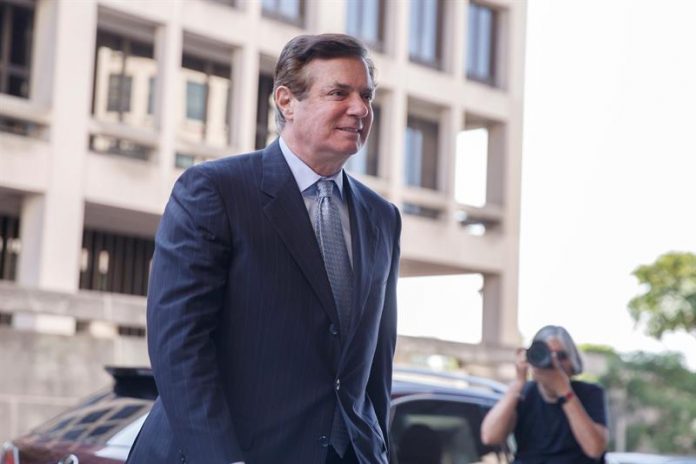 Washington.- A federal judge marked March 8 as the date for the sentencing of Paul Manafort, the former president of the campaign, Donald Trump, in one of the two cases he faces and that could send him to prison.
The District Judge of Virginia, T.S. Ellis III, determined that Manafort be sentenced on that date after having been found guilty of eight charges of tax and banking fraud that were imputed to him.
The prosecution has recommended a prison sentence of between 19 and 24 years.
Manafort, 69, worked between 2006 and 2017 for foreign governments without informing the Executive or quoting the public treasury, as dictated by law.
In fact, Manafort had to resign as campaign manager of Trump, a position he held between March and August 2016, after it was discovered that he had hidden from the authorities a payment of 12.7 million dollars he received for advising the deposed Ukrainian President Víktor. Yanukovych (2010-2014).
He still has another pending sentence date, corresponding to the investigation led by special prosecutor Robert Mueller since May 2017 on the possible links between members of the Trump campaign and Russia, which the intelligence agencies accuse of interfering in the Presidential elections of 2016.
This sentence will occur on March 13, after the Manafort supposedly broke a plea agreement signed with the prosecution.
Trump has repeatedly criticized the investigation led by Mueller as a "witch hunt" and has rejected any link with Moscow.
The judicial report on the so-called Russian plot, investigated by Mueller, could be finished next week after two years of work, reported yesterday the CNN news channel, which cited "sources close" to the inquiries.
According to the chain, Attorney General William Barr, recently confirmed by the Senate, is preparing to announce the end of this investigation, and will be the one to decide whether to make public the results of the investigation. (EFEUSA)