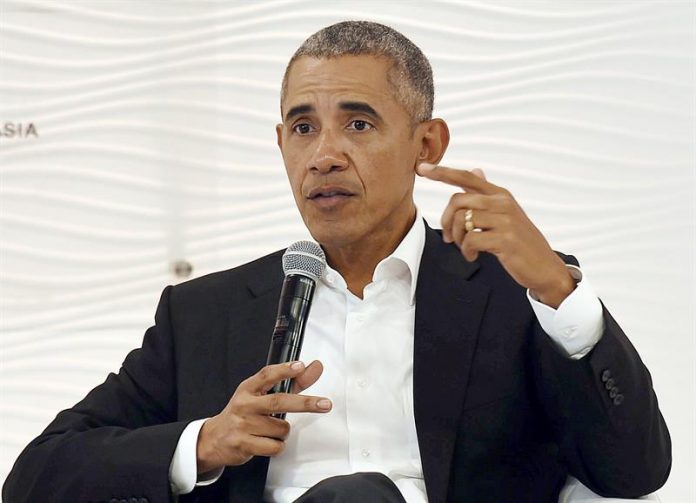 A federal judge today authorized a suit filed by environmentalists against the construction in the south of Chicago of the library and museum that will recall the two presidential terms of Barack Obama.
Judge John Blakey ruled that the group Protect Our Parks has legal reasons to question the installation of the historic center on 19.3 acres (7,810 square meters) of Jackson Park, which were ceded by the Mayor's Office.
Environmentalists contend that both Chicago Mayor Rahm Emanuel, former chief of Obama's cabinet and principal driver of the construction of the center, and the city's Park District, have no authority to grant the use of public lands to private projects. .
"The Presidential Center Obama is a unique opportunity for all the inhabitants of Chicago," said today the mayor's legal director, Ed Siskel, who held that the judge, however, dismissed some points of the lawsuit.
Environmentalists argued that their constitutional rights would be violated if they allowed their tax dollars to be used to build a building where the former president's political interests could be promoted.
The judge argued that the claim is based on speculation, and "this court declines the invitation to forecast the future," he wrote.
Blakey also found no merit in an assertion that the plaintiffs would suffer for the aesthetic and environmental damage that the park would suffer with the work.
The judge opined that "there is no evidence that plaintiffs use, visit or otherwise enjoy Jackson Park," which is located in the south of the city, in the heart of the African-American community.
The judge promised to expedite the processing of the lawsuit, even in the case of a trial, so as not to delay the construction process further.
The project already has since 2017 with the plans prepared by the study Tod Williams Billie Tsien, of New York, and the Interactive Design, of Chicago.
Another project that the Mayor's Office tried to promote on public lands, the museum of George Lucas, creator of the saga "Star Wars", failed in 2016 due to a demand from another environmental group, Friends of the Park, and had to be taken to another city.
The planned library and museum will compile all kinds of documents and materials from Obama's passage through the White House, host interactive exhibitions and collect "the spirit of a movement" to "inspire a new generation of active citizens," according to the Foundation. Obama
Once the construction is completed, which will take several years, the Foundation will transfer the library and the museum to the Administration of National Archives and Records, which will be responsible for its administration, along with the other 13 existing presidential libraries. (EFEUSA) .-