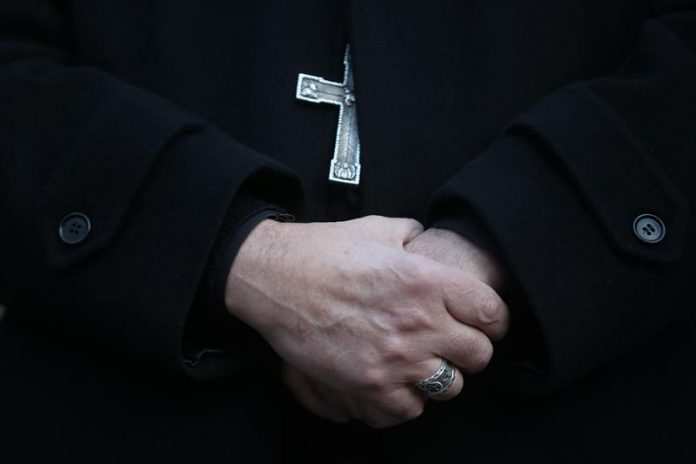 The diocese of Oakland (California) published today a list with the names of 45 priests who have been accused "credibly" of having sexually abused minors, adding to the actions that are being carried out from several bishoprics of the country.
In an effort to "help heal those who have suffered" because of the practices of the clergy, the Bishop of Oakland, Michael Barber, directed a letter with the list of names to his parishioners in what he called an "act of remorse".
"They are monstrous crimes, perpetrated by priests who are supposed to be a model of virtue and grace, not of sin and pain." My first reaction when I saw the list of names of the priests who have committed abuses was one of deep shame. , Barber assured.
The list is made up of 20 priests from the diocese of Oakland, 3 from other dioceses and 22 members of religious orders such as the Salesians or the Franciscans who exercised at some point within the domains of the bishopric.
Most of the priests whose names have been published are dead and those who remain alive have been excommunicated or expelled from ecclesiastical life.
One of the names that appears on the list, Monsignor Vincent Breen, was accused in the eighties of abusing at least eight girls in the parish where he worked and died in 1986.
The Diocese of Oakland (in the San Francisco Bay area) oversees 84 parishes and 54 Catholic colleges in Alameda and Contra Costa counties, where an estimated half a million Catholics live.
In recent months, there have been several bishoprics that have published lists with the names of priests accused of sexual abuse, as the Californian dioceses of San José, Stockton and San Diego or, more recently, those of Brooklyn (New York) and five from the state of New Jersey.
Last Saturday, the Congregation for the Doctrine of the Faith expelled the ex-cardinal and Archbishop Emeritus of Washington Theodore McCarrick from the priesthood after an investigation into sexual abuse of minors and seminarians ordered by Pope Francis. (EFEUSA) .-