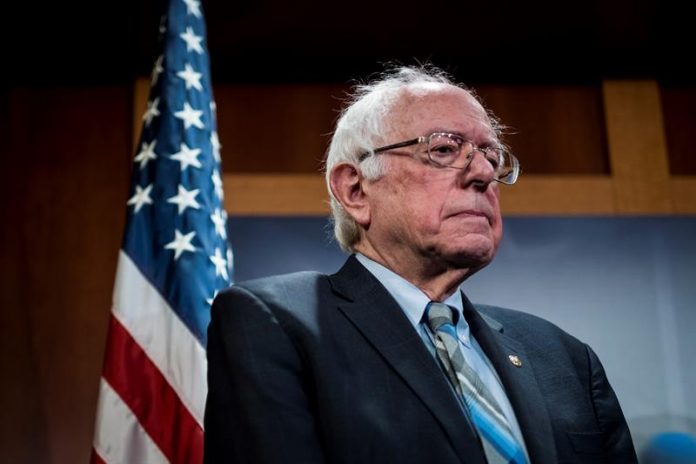 The independent senator for the state of Vermont, Bernie Sanders, announced on Tuesday that he will attend for the second time the primary Democratic Party to achieve the presidential candidacy for this formation in the elections of 2020.
Sanders, who defines himself as a "socialist democrat," made this announcement in an interview with a Vermont public radio station, according to media reports.
The senator already competed in 2016 for the Democratic nomination for the presidency in a few primaries that Hillary Clinton finally won.
"What I promise to do is, while touring the country, to take the values ​​that everyone in Vermont is proud of: our belief in justice, in the community, in grassroots politics and in local meetings," Sanders said. interview that CNN cites.
"Three years ago, during our 2016 campaign, when we presented our progressive agenda, we were told that our ideas were 'radical' and 'extreme'," the senator explained on Tuesday in an email sent to his followers and published by The Senator. New York Times.
This message refers to the need to apply new health, economic and educational policies, as well as the fight against climate change and the increase of taxes on the rich.
"Well, these three years have passed and they are gone, and as a result, there are millions of Americans who stand up and counterattack, all these political ideas now have the support of the majority of Americans," Sanders adds. the New York newspaper.
During his last campaign, the independent politician defended measures such as the application of a public health system for all Americans, raise the minimum wage or extend public education. (EFEUSA) .-