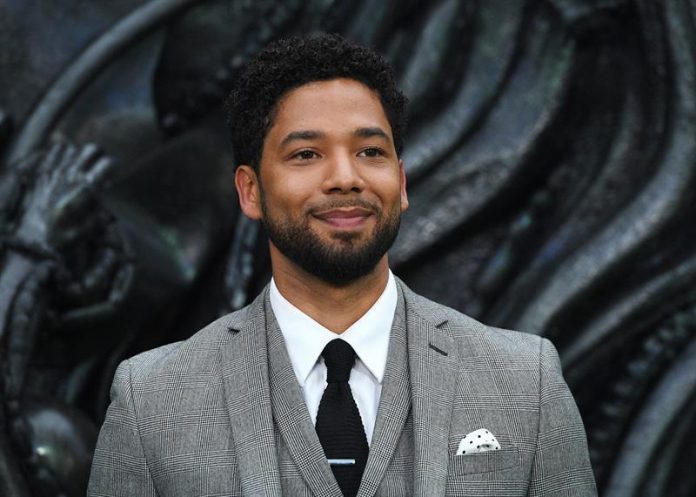 The actor Jussie Smollett affirms that he feels "victimized" before the suspicion that he has orchestrated the alleged homophobic and racist attack that he denounced to the Police, with which he is willing to speak, inform the American media today.
The actor of the television series "Empire" is "victim of a hate crime" that has collaborated with the investigation, and that is being "victimized" before the suspicions that it had something to do with the attack, said in a statement his lawyers
"Nothing is further from the truth, and whoever says otherwise is lying," said attorneys Todd Pugh and Victor Henderson, in a statement released Saturday night.
Shortly before, the spokesman of the Chicago Police, Anthony Guglielmi, issued a statement in which he pointed out that the testimony given by the two African brothers detained as suspects, and who were later released, "have in fact changed the trajectory of the investigation".
Guglielmi added that they have contacted the actor's lawyers to re-interview him.
According to the Chicago Sun Times, the police are investigating whether the actor actually paid the brothers a sum of money to mount the attack in the Streeterville neighborhood at the end of last month, as the brothers have told the agents.
Behind it, says the media, is the decision of Fox Television producers to remove the actor from the series, who has declared himself gay.
The plaintiff's lawyers have said that Smollett will cooperate with the investigation, as long as it is not to respond to versions or rumors of "unidentified sources."
The African-American actor reported that on January 29, two masked men shouted racist and homophobic insults, beat him and put a rope around his neck while walking alone on the street at 2 o'clock in the morning.
Smollett, who was hospitalized, said the attackers shouted "this is a MAGA zone," in reference to the campaign slogan of US President Donald Trump, "Make America Great Again (MAGA)."
This allusion motivated the reaction of the president's eldest son, Donald Trump Jr., who in a tweet on Saturday regretted that the actor apparently tried to "fabricate a hate crime to make the Trump supporters look bad". (EFEUSA ) .-