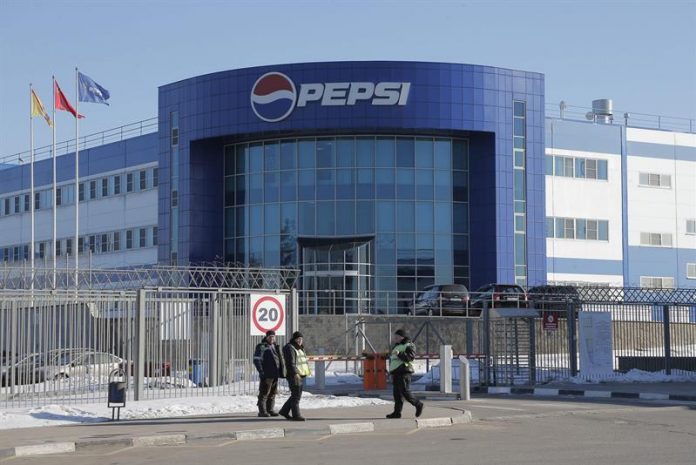 The multinational soft drink and food products PepsiCo won 12.515 million dollars in 2018, which represents an increase of 158% over the previous year.
The firm located in Purchase (New York) obtained between January and December last a net profit per share of $ 8.78, well above the $ 3.38 per title of the same dates of the previous year, when it won 4.857 million Dollars.
The annual income of the multinational increased by 2% in 2018, to 64,661 million dollars, while its cost of sales also rose by 2% at that time, to 29,381 million dollars.
As for the results of the fourth quarter, which more attention paid today Wall Street analysts, the company won 6.854 million dollars ($ 4.83 per share), reversing the losses recorded in the same stretch of 2017.
Between October and December 2017, PepsiCo had losses of 710 million dollars (50 cents per share) for the tax reform executed in the US, which led to a provision of more than $ 3,000, while in the same period in 2018 had almost 5,000 million in tax benefits.
On the other hand, the company's turnover in the last quarter was almost similar to that of the previous year and reached 19,524 million dollars, while the cost of sales decreased slightly to 8,936 million.
The board of directors of PepsiCo recently appointed Spaniard Ramón Laguarta as its new president, effective as of this month.
In the statement that reported the returns, Laguarta applauded the results but pointed out that the foreign exchange market has negatively affected revenues, as has happened to its rival Coca-Cola.
"We are well positioned in large and growing categories and have developed strong and relevant capabilities in recent years, and in 2019, we seek to capitalize on the momentum we have and continue to invest in those capabilities," said the CEO.
For fiscal year 2019, PepsiCo expects to increase its organic revenues by 4% this year compared to the 3.7% increase it has had in 2018, while calculating that its earnings per share will fall by 3% to $ 5.50. .
The company has been investing in advertising and marketing for its beverage business in North America to help revive brands such as Pepsi and Mountain Dew, as they face strong competition from Coca-Cola.
These investments have helped its beverage business in North America to grow again and the recovery continued in this last quarter, with growth of 2%.
Meanwhile, its snack business remained solid, generating an organic growth of 4% in revenues in North America for the fourth quarter.
In addition, the company expects to generate at least 1,000 million dollars in cost savings until 2023.
The results, released before the opening of Wall Street, met the expectations of investors and minutes after they began operations their shares rose 1.55%. (EFEUSA) .-