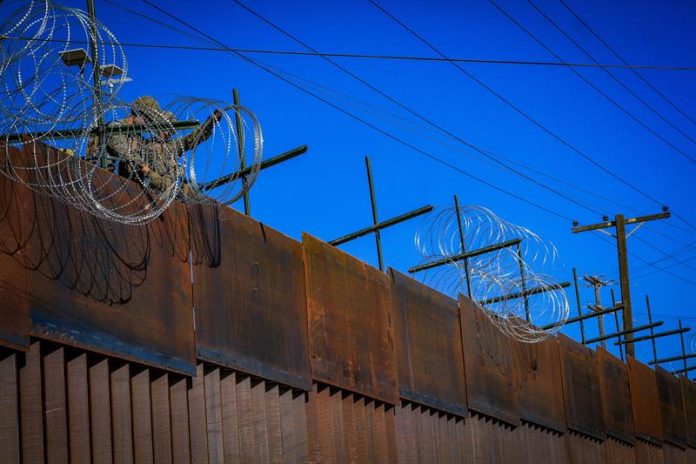 55% of registered voters in the state of Florida support the construction of an additional border wall with Mexico, while 37% oppose, according to a study released today by the Florida Atlantic University (FAU).
The FAU survey, which addressed voter preference in different domestic and foreign policy issues, found that 84% of Republican voters supported the expansion of the wall, compared to 11% contrary to the measure.
Among the Democratic voters, 67% oppose and 23% declare against; while 59% of the independents, more aligned with the Republicans, favors the construction of the border wall, compared to 29% who oppose it.
With similar percentages, 51% of the voters of Florida support the financing of the Congress for the construction of the wall in exchange for avoiding another partial closure of the Government, compared to 36% that rejects it.
The FAU survey was conducted on 500 registered voters between February 7 and 9 and has a margin of error of +/- 4.3%.
Regarding the safety of students in schools, when it is one year after the shooting of the Parkland Institute, where 17 people lost their lives, 45% of those interviewed said they were "extremely worried" and 41% showed " pretty worried. "
Only 14% said they have no concerns.
In this sense, 65% of the interviewees support solutions that go through a "stricter control of weapons", although 51% are opposed to the teachers are armed in schools, compared to 37% who approve arming teachers.
As for a possible military intervention in Venezuela in support of Juan Guaidó, who was proclaimed president in charge in January, and against the president, Nicolás Maduro, 36% were in favor of a military action, compared to 35% opposes
Race and age seem to be factors of influence in this matter. Thus, voters of Hispanic origin support mainly (57%) a military intervention, compared to 23% who reject this extreme.
And voters between 18 and 29 years old support 65% armed intervention, while 11% reject this option.
African-Americans, for their part, support the military option by 41%, compared to 33% who oppose it; while 39% of Caucasians reject a military intervention and 30% of this race is in favor.
Opposition to a military intervention increases with the age of the interviewees. 47% with an age over 45 years rejects military intervention in Venezuela.
As for the degree of popularity of US President Donald Trump and House Speaker Nancy Pelosi, the survey found a similar level.
Trump gets 46% disapproval and 41% approval, while Pelosi receives 44% disapproval and 40 approval.
For its part, the new governor of Florida, the Republican Ron DeSantis, seems to enjoy a "honeymoon" with Floridian voters: 48% approve their management and only 18% suspends him.(EFE.USA)