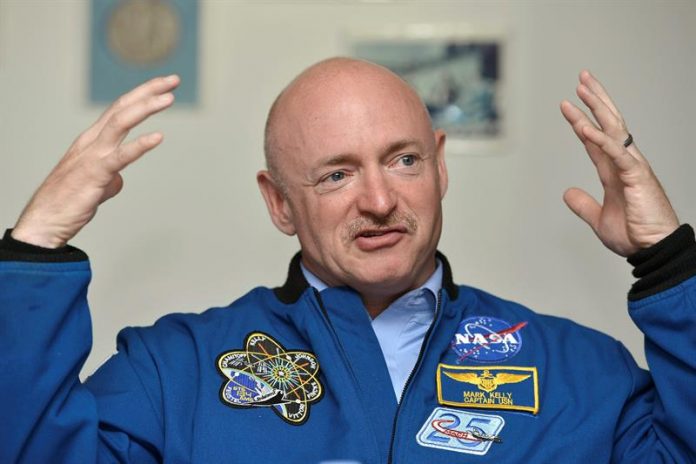 Retired astronaut Mark Kelly announced today that "his last mission" will be to compete for the United States Senate seat of the late Arizona Republican Senator John McCain.
Kelly, husband of former congresswoman Gabby Giffords, released the news through a campaign video posted on her Twitter account in which she says: "You know, very soon it becomes quite obvious, when you enter the space and we are all together in this".
The former NASA astronaut is one of the main pieces of the Democrats to challenge Republican Senator Martha McSally, who was appointed to the post late last year.
The race is expected to be one of the most contested Senate races in the 2020 elections.
Kelly, 54, in her promotional video lists that during the campaign she will advocate for affordable health care, fight wage stagnation, boost employment and economic growth and cope with Arizona's drought.
"Solving some of the most difficult problems requires one thing and that is teamwork, I care about people, I care about the state of Arizona, I care about this nation," he says.
Giffords makes an appearance on the video with her husband, who said he learned from her how "politics is used to improve people's lives".
The Democrat, who was also a US Navy pilot and combat engineer, has never held an elected office, but became a visible supporter of gun control after his wife was shot at a public rally in Tucson. in the year 2011.
Gov. Doug Ducey appointed McSally to fill the vacant seat in the Senate after his first appointment, former Senator Jon Kyl, will resign after only a few months in office.
The seat is a major goal for the Democrats, because McSally just lost a race in the Senate in November and the Democrats demonstrated a strong presence in the November elections, winning three state races and winning legislative and congressional seats.
The 2020 election will decide who ends the last two years of McCain's term. The winner would have to apply again for a full six-year term in 2022.
The representative of Phoenix Rubén Gallego is also considering a candidacy for the Senate.
Former Arizona Attorney General Grant Woods, a lifelong Republican who became a Democrat and a fierce critic of President Donald Trump, announced last week that he will not run, because he does not want to compete in a Democratic primary (EFEUSA). –