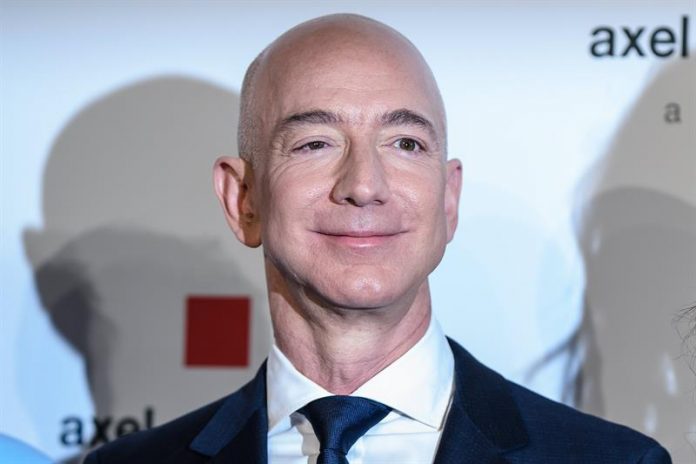 Amazon owner Jeff Bezos today accused the tabloid parent company The National Enquirer of blackmailing him with publishing text messages and private photos to stop an investigation into the source of that leak.
The National Enquirer brought to light in January that Bezos had an extramarital affair with television presenter Lauren Sanchez, days after the owner of Amazon and his wife, MacKenzie, announced that they were divorcing.
Following that information, Bezos hired researchers to determine the origin of the leak.
According to the owner of Amazon in an article in Medium, the president of American Media Inc., the matrix of the tabloid, contacted him through mutual intermediaries to extort money from publishing photos and private messages if he did not stop the investigation.
"Of course I do not want personal photos published, but I do not want to participate in their known extortion practices, political favors, political attacks and corruption," Bezos said of American Media Inc.
Bezos also published in the article the emails that his lawyer received from the representative of David Pecker, the president of American Media Inc., which described the intimate photographs they have and blackmailed him.
"They made me an offer I could not refuse, or at least that's what the people at the head of The National Enquirer believed.
I'm glad they thought that, because it encouraged them to put everything in writing, "Bezos explained in his letter of complaint.
Bezos insinuated in the text that the origin of the publications against him may be in the coverage of The Washington Post, also owned by him, on the Presidency of Donald Trump and also on Saudi Arabia.
Pecker was investigated by the US Justice. for collaborating during the 2016 White House elections with the Trump campaign and, according to Bezos, also has ties to Saudi Arabia.
In addition to ceasing the investigation into the leak, according to the emails published by Bezos, Pecker also demanded a rectification of his statements that the origin of the coverage "had political motivations or political influences."
The researcher hired by Bezos, Gavin de Becker, has said in recent interviews that he is investigating whether Sánchez's brother, who supports Trump, has something to do with the leak of the intimate material to The National Enquirer. (EFEUSA) .-