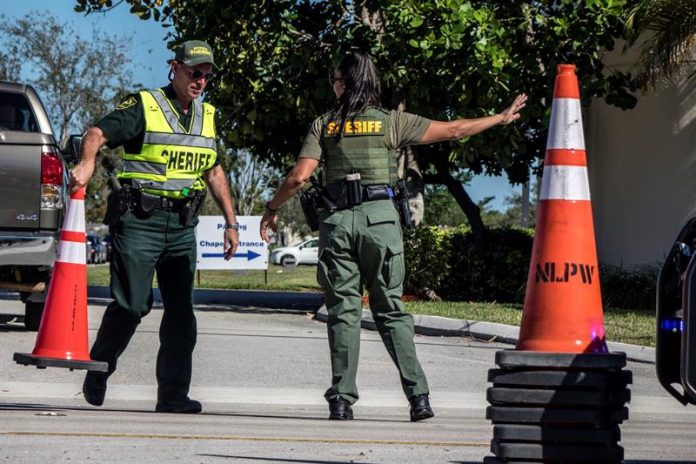 Authorities are investigating today the credibility of a shooting threat at Glades Middle School in Miramar, in southeast Florida, after a student at the center received a warning last night, police said Monday.
Police detectives in Miramar, north of Miami, "are continuing to investigate the facts today to determine the 'credibility' of the threat, while they have put in place" strong security measures "and assigned more officers to the aforementioned school. indicated the police in social networks.
The authorities explained that the investigation began after a student from this school received a text message from an unknown number warning of a shooting today.
Immediately, the boy told his parents and they contacted the authorities and the school management.
The director of the school, Ricardo Santana, has alerted parents about the message circulating on social networks and that it could be a "potential threat" to the center.
"Keep in mind that we are actively collaborating with the Miramar Police Department to determine the credibility of the threat, as well as to identify the person responsible for the publication," Santana said.
Since the massacre perpetrated in a school in the town of Parkland have been in the state of Florida numerous arrests for death threats and false threats with weapons in schools, the vast majority made by teenagers.
Florida has been the scene in the last three years of two massive shootings: the one perpetrated in the Pulse club in Orlando, where 49 people died, and the one committed in a secondary school in the city of Parkland, in which 17 students and teachers died. .
On February 14, precisely, marks the first anniversary of the shooting at Parkland's Marjory Stoneman High School Douglas High School, which sparked a heated national debate among those who propose to regulate more access to firearms and those who seek arm teachers and school administrators. (EFEUSA) .-