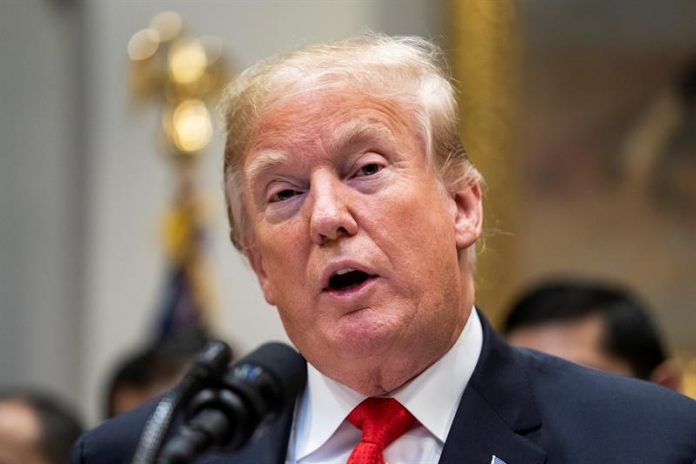 The president, Donald Trump, has opted for the undersecretary of the Treasury, David Malpass, very critical of multilateral institutions, as his candidate to chair the World Bank, local media pointed today.
Malpass is currently Undersecretary of International Affairs of the Treasury and has been involved in ongoing trade negotiations with China.
Trump is expected to make official the nomination of his candidate to lead the world's leading development institution on Wednesday, said the media, citing sources from the Administration.
Malpass has openly criticized the WB, especially for what it considers excessive credits to China, to justify that the Asian giant has ceased to be a developing country.
However, and despite their misgivings, in April 2018, the applicant to chair the multilateral body was one of the responsible for the Treasury to approve a capital increase of 13,000 million dollars from the World Bank.
The position of president of the organization is covered interim by the Bulgarian Kristalina Georgieva, CEO of the institution, after the surprise departure of the American Jim Yong Kim three years before the end of his second term.
Among the criteria set for the selection of candidates, the World Bank demanded "a proven track record of leadership, experience in the management of large organizations with international exposure and familiarity with the public sector, ability to articulate a clear vision of the development mission of the World Bank, and a firm commitment to multilateral cooperation. "
Malpass worked at the Treasury under the presidencies of Republicans Ronald Reagan and George H. Bush, and subsequently was on Wall Street as chief economist of Bear Stearns.
For the time being, no alternative candidates have emerged outside the US, but the names of former Nigerian minister Ngozi Okonjo-Iweala and Indonesian Minister Sri Mulyani have been rumored.
The Executive Board of the organization established the reception of candidates between February 7 and March 14 to succeed Kim, and stressed that the selection process will be "based on merit and will be transparent."
Although Washington has the largest share of voting in the WB, its candidacy could be rejected if it is blocked by the rest of the countries, something unlikely given the historic pact between the US and Europe to divide up the leadership of both agencies.
Established in 1944, together with its sister institution, the International Monetary Fund (IMF), within the framework of the Bretton Woods agreements, tradition establishes that it is the United States that names the president of the WB while Europe chooses the Fund's president. EFEUSA) .-