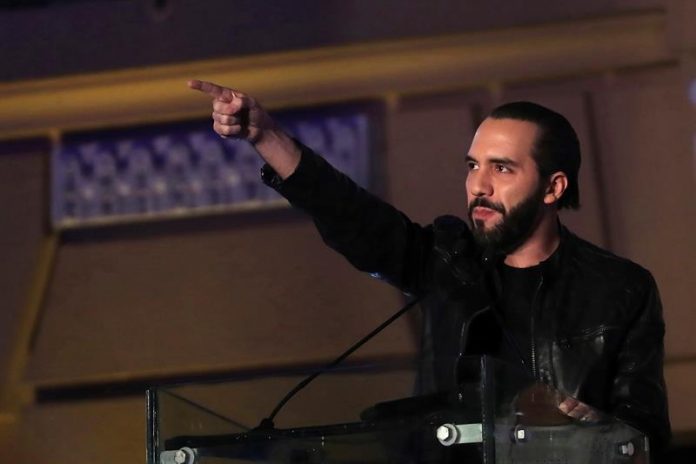 The government today congratulated the new elected president of El Salvador, Nayib Bukele, while underlining his willingness to work together "to advance prosperity and democracy in the region."
"Congratulations to the new president-elect of El Salvador Nayib Bukele @nayibbukele! The United States will be willing to work with the next government to advance prosperity and democracy in the region," said John Bolton, security adviser to President Donald Trump. in a message on Twitter.
Trump has been very critical of the Central American governments, who have threatened to withdraw part of their economic aid to development, by ensuring that they have not done enough to prevent the departure of several caravans of migrants who have left the region with the objective of to get to the United States.
Bukele, a 37-year-old advertising entrepreneur, came to this election from the right-wing Grand Alliance for National Unity (GANA), which will be the official party from June 1 and for a period of five years.
El Salvador took a turn to the right this Sunday after imposing the former mayor of the capital in the presidential elections with more than 53% of the valid votes in his favor, after two periods of the left in power.
The second place went to Carlos Calleja, of the Republican Nationalist Alliance (Arena), with 31.59%, while the candidate of the ruling Farabundo Martí Front for National Liberation (FMLN), Hugo Martínez, was relegated to third place with 13.76%, in the absence of completing the preliminary scrutiny. EFEUSA