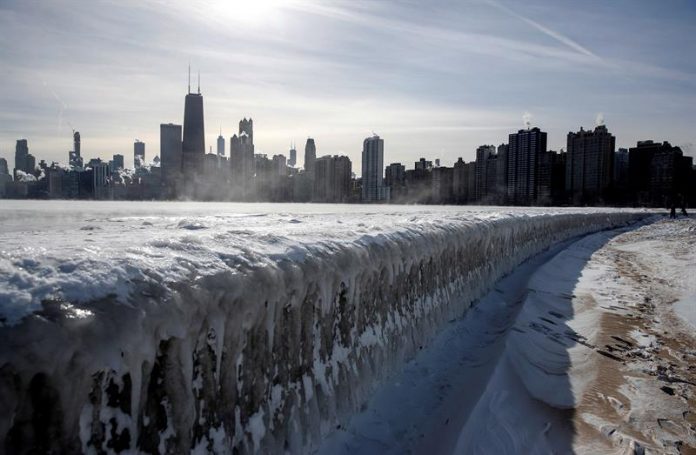 The polar cold wave that has been installed since Tuesday in the north of the country and the south of Canada has caused the death of at least 16 people, according to CNN.
Most of the deaths have been recorded in the Midwest, in the states of Michigan, Illinois, Ohio and Minnesota, where thermometers were at historic levels, such as -30 degrees Celsius reached in Chicago on Thursday.
In addition to the dead, the polar storm has caused dozens of cases of freezing of extremities, especially among homeless people.
Only one hospital in Chicago has treated about fifty people with symptoms of frostbite and some will suffer amputations.
A substantial number of deaths have occurred as a result of traffic accidents given the poor conditions of many roads, covered with ice and snow.
Air transport has also been affected by bad weather conditions. This Thursday, 2,300 flights were canceled in the United States, and today the figure has been reduced to 350, mostly flights originating in Chicago.
In Chicago the temperature that the thermometer indicates today is -11 degrees Celsius, with a thermal sensation of -15 degrees. And meteorologists predict that the situation will improve quickly in the next few hours to the point that tomorrow, Saturday, the thermometer will mark 4 degrees Celsius.
The National Weather Service (NWS) said on Twitter that "a great temperate trend will begin today and continue over the weekend."
But meteorologists warned that after a few days of relief, by the middle of next week the situation will worsen again when a new polar air mass engulfs the northern part of the center and west of the nation.
"The good news is that the weekend will be magnificent.
The bad news is that the dark blue mass of temperatures below normal will be back next week, "warned NWS. (EFEUSA) .-