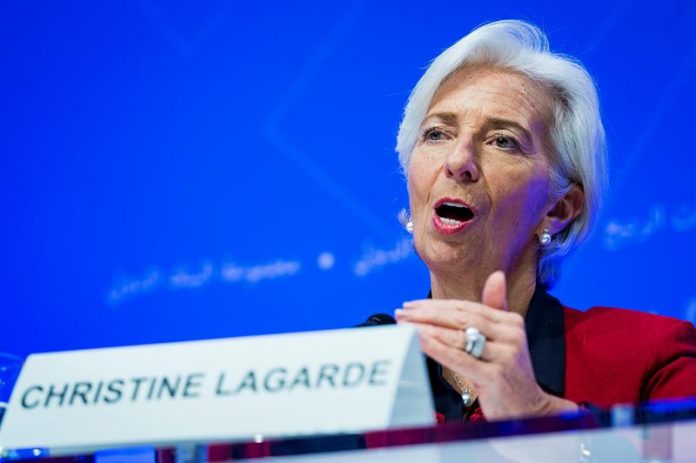 The International Monetary Fund (IMF) will be guided by the "international community" at the time of officially recognizing the Government of Venezuela, after Juan Guaidó proclaimed himself the "in charge" president.
"On Venezuela: We are closely following this rapidly developing situation, as in all cases, the international community guides official recognition and we will be guided by it," said Gerry Rice, an IMF spokesperson on Twitter.
"Venezuela faces many challenges and we hope they can solve them for the good of the Venezuelan people," he added.
In its latest forecasts, released in October, the IMF estimated that Venezuela will close 2018 with an inflation of 1,370,000% and will register an economic contraction of 18%.
Guaidó, the president of the National Assembly (legislative), proclaimed himself on Wednesday interim president of Venezuela to consider illegitimate possession for a second term of Venezuelan President, Nicolás Maduro, on January 10.
The government of Donald Trump, as well as important countries in the region such as Colombia, Brazil, Chile, Argentina and Canada have recognized Guaidó as interim president, while Maduro has received support from Russia, Turkey, China, Bolivia and Cuba.
In May 2018, the IMF issued a "declaration of censure" against Venezuela because it had not provided official data on the country's economic evolution for more than ten years, although in November it announced that it had received information about Caracas for the first time. and that it was in the process of analysis. (EFEUSA) .-