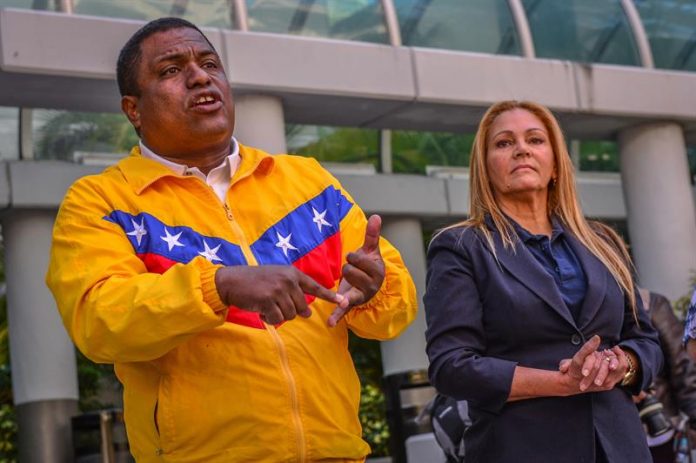 (EFEUSA) .- The Organization of Political Persecuted Venezuelans in Exile (Veppex) today asked the president of the National Assembly (AN), Juan Guaidó, who they consider "interim president", to request third countries to freeze the assets of the corrupt Venezuelans.
In a statement, the group of Venezuelan exiles, mostly based in South Florida, indicated that Guaidó should try to freeze those funds and assets that "belong to Venezuelans" in the countries where those responsible for these cases are found. corruption.
All of this, they point out, according to the "corruption cases handled by the AN's comptroller's commission".
Last week, Guaidó requested help from the military, citizens and the international community to put an end to what he considered to be the usurpation of the Presidency by Nicolás Maduro.
This request of the president of the AN came the same week in which Maduro swore a new term of six years, but whose legitimacy does not recognize antichavism nor part of the international community.
Veppex considered that, in the attempt to freeze the assets that the corrupt have outside the country, it is "imperative" that Guaidó works with the Supreme Court of Justice in Exile in order to prevent those responsible for the "economic debacle" of the country can continue to "squander" public money.
"It is necessary to carry out the necessary procedures before the courts and courts in the United States that have frozen assets to corrupt and 'Boliburgueses' Venezuelans, who are being judged for money laundering to review the possibility that these resources are returned to an eventual legitimate government in Venezuela, "said Veppex.
This same week, the organization asked Guaidó to appoint a board of directors of Citgo, a subsidiary of the state-owned company Petróleos de Venezuela (PDVSA) in the United States. so that its benefits do not reach the hands of "the band of criminals that is usurping power in Venezuela".