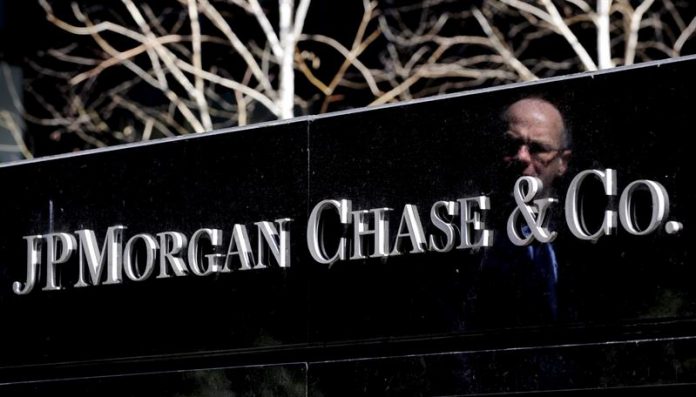 The largest banking group in the United States, JPMorgan Chase, today announced that it obtained a net profit of 32,474 million dollars in 2018, 33% more than the previous year and a record, although in the last quarter it was affected by the volatility of the stock market. .
The first financial firm by volume of assets, headquartered in New York, recorded a net profit per share of $ 9 compared to the 6.31 obtained in the year of 2017, when its profit was 24,441 million.
On the other hand, the group's turnover rose 8% and reached 109,029 million dollars, while in the same period of the previous year it was 100,705 million.
As for the results of the fourth quarter, which Wall Street was paying most attention to today, JPMorgan Chase's profits increased by 67% to 7.06 billion.
Its result per share in the last three months of the year increased by 85% to $ 1.98, and its income reached 26,109 million, representing 7% more.
Analysts have seen JPMorgan exceed its expectations for 15 quarters in a row, but were not convinced this time either by earnings or by turnover.
The CEO and president of the bank, Jamie Dimon, considered in a press release that 2018 has been a strong year "even without the impact of the tax reform" but acknowledged that the last one has been a "tricky quarter", impacted by the "Volatility and low market levels".
In this regard, the fixed income business, which belongs to the area of ​​corporate banking and investment, saw revenues fall 18% year-on-year, reaching 1,856 million dollars, below analysts' expectations.
Dimon concluded the presentation with a call to the US government, communities and the business world to "work together to solve the problems and strengthen the economy for the benefit of all."
"As we enter 2019, we urge the leaders of our country to achieve a collaborative and constructive tone, which would reinforce the already strong confidence of consumers and businesses," the executive wrote.
The results were released early in the morning and one hour before the opening of the session on the New York Stock Exchange, the group's shares were down 2.81% in the electronic operations of the market. In the last year, its shares have been devalued by 10%. (EFEUSA) .-