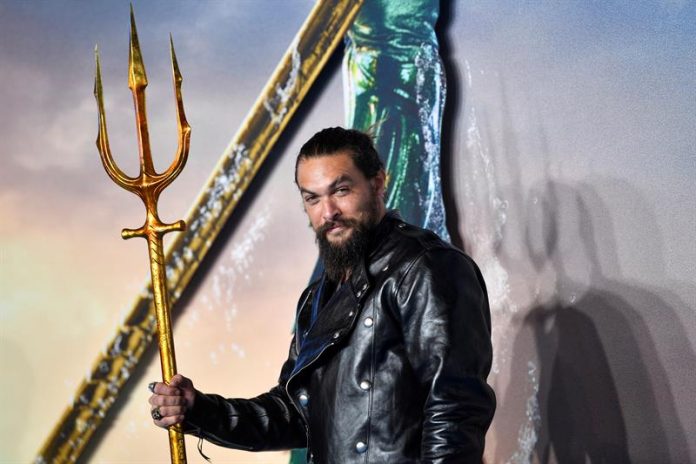 The superhero film "Aquaman" reigned in the box office of the country's cinemas for the third consecutive weekend after winning the premiere of "Escape Room" and "Mary Poppins Returns", the two films that completed the podium.
According to the data from the specialized portal Box Office Mojo, "Aquaman" added 30.7 million dollars to an accumulated collection worldwide that already amounts to 940.7 million.

Starring Jason Momoa and Amber Heard, under the direction of James Wan, this film by DC Comics and Warner Bros. tells the origins of the superhero that was born of the love between a lighthouse keeper and a queen of an underwater world.
The horror movie "Escape Room" scored $ 18 million on its first weekend on the big screen.

Directed by Adam Robitel, author of "Insidious: The Last Key" (2018), this film is part of one of the most popular games of recent years in big cities, the escape halls, to create a fiction in which the challenge to leave the room reaches the end: the last to do so will die.

Behind it stood "Mary Poppins Returns", the sequel to Disney classic "Mary Poppins" (1964) and, with the prominence of Emily Blunt, this weekend pocketed 15.8 million dollars.
With the aroma of a fairy tale and the delicious musical numbers of the original film, this film presents Michael and Jane Banks, the children of the first film, as adults and with serious domestic problems that only Mary Poppins can solve.
With the fourth place was formed the animated film "Spider-Man: Into The Spider-Verse", which achieved 13 million dollars.

Phil Lord and Chris Miller, the irreverent minds that made possible "The Lego Movie" (2014), reinterpret the myth of Spider-Man in a movie in which the protagonist, Miles Morales, is a teenager of African-American father and Latin mother.
Finally, "Bumblebee", prequel to the saga "Transformers", got 12.8 million dollars.
In this film, Charlie (Hailee Steinfeld) is a teenager in search of her way in life that bumps into Bumblebee, an autobot (faction of sensitive robots from the planet Cybertron in "Transformers") that has taken refuge on Earth fleeing from the extinction of its species in the other side of the galaxy. (EFEUSA) .-