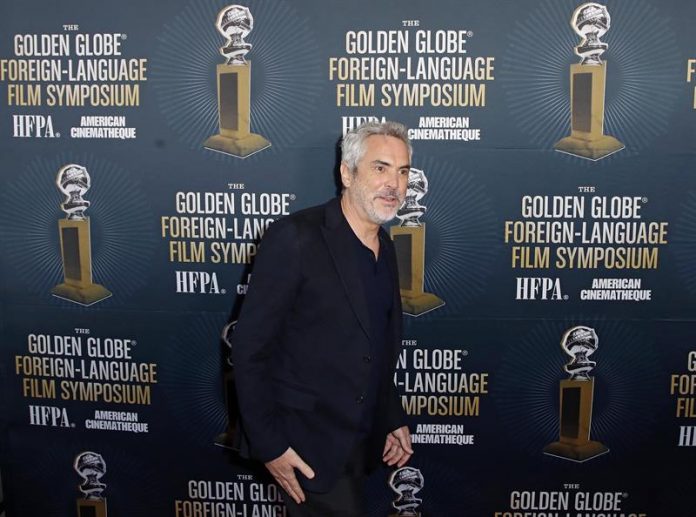 The Mexican filmmaker Alfonso Cuarón received today a nomination to the Directors Guild Awards (DGA) thanks to his work in the acclaimed film "Rome," the organization reported on its website today.
Cuarón will compete for the award for the best director of a film opposite Bradley Cooper ("A Star is Born"), Peter Farrelly ("Green Book"), Spike Lee ("BlacKkKlansman") and Adam McKay ("Vice").
The Mexican already knows what it is to win this distinction since in 2014 he won this award for his feature film "Gravity".
This nomination arrives for Cuarón just two days after "Roma" triumphed at the Golden Globes, where he won prizes for the best foreign language film and the best direction.
In addition, "Roma" won the Golden Lion at the Venice Film Festival and is also the Mexican candidate at the Oscars for the category of best foreign language film.
The Cuarón film, a love song to the matriarchy in which the director grew up and starring the debut actress Yalitza Aparicio, focuses on an indigenous woman who works as a domestic employee for a white and bourgeois family of the 70s in Ciudad from Mexico.
Cuarón will not be the only Latino representative in the awards of the Directors' Union since his compatriot Carlos López Estrada will opt for the recognition of the best director of an opera prima thanks to his film "Blindspotting".
The awards ceremony will take place on February 2 in Los Angeles. (EFEUSA) .-