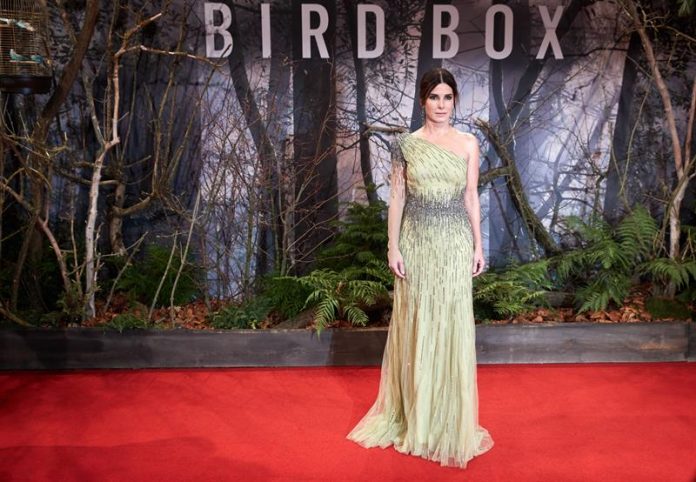 The internet TV platform Netflix asked its users to stop uploading videos to the internet doing daily tasks blindfolded, imitating the character of Sandra Bullock in her film "Bird Box".
The success of the movie "Bird Box", which according to Netflix has been seen by more than 45 million subscribers, has led to a challenge that has become viral in social networks by which users are recorded performing daily tasks with Blindfolded
The intention of the challenge is to imitate the character of Sandra Bullock, who inhabits an apocalyptic world in which people live blindfolded to avoid being possessed by a hidden force that seizes their hidden fears, leading them to suicide.
The protagonist, Maloire, flees on a trip blindfolded with her children to reach a safe sanctuary for the family.
In this way, many users imitate several of the scenes of the film and are recorded walking down the street, bathing or driving blindfolded, some videos that then upload to the networks with the hashtag #BirBoxChallenge.
"I can not believe I have to say it, but: please do not hurt yourself with the 'Bird Box' challenge, we do not know how this started and we appreciate the love for the movie, but Boy and Girl – the children of the movie – just They have a desire for 2019, and that is that you do not end up in the hospital for making memes, "the company tweeted in his account.
Although no serious cases have been reported, many people have crashed or been injured when they recorded their videos in a challenge reminiscent of similar ones that have sometimes ended with major medical emergencies.
Bird Box is, until now, the most watched Netflix movie seven days after its premiere in December, according to the platform. (EFEUSA) .-