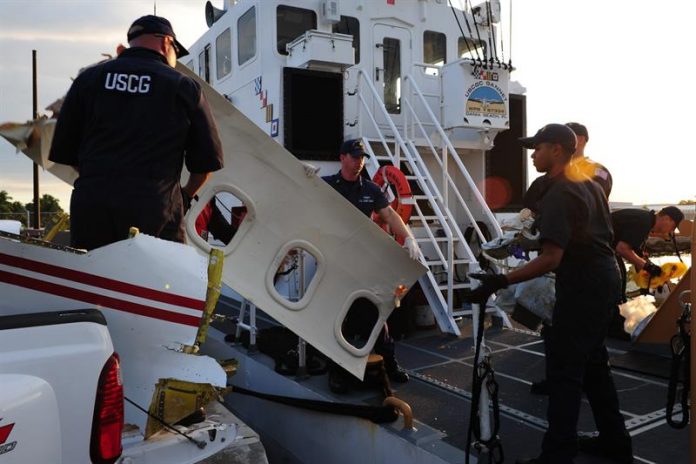 The Coast Guard is looking for a missing adult and child after dumping a boat with eleven immigrants on board that left the Bahamas in waters near South Florida, the institution reported today.
The Coast Guard has deployed a maritime and air operation to find the whereabouts of a man from Bahamas, "suspected smuggler of immigrants," and a nine-year-old Haitian national.
The event occurred last Sunday, when an 18-foot boat (5.4 meters) with 11 people on board that sailed from Freeport (Bahamas) bound for Miami was shipwrecked about 46 miles (74 kilometers) east of the Jupiter inlet, in Palm Beach County.
Authorities believe it is a "human smuggling case," the Coast Guard said in a statement. (EFEUSA) .-