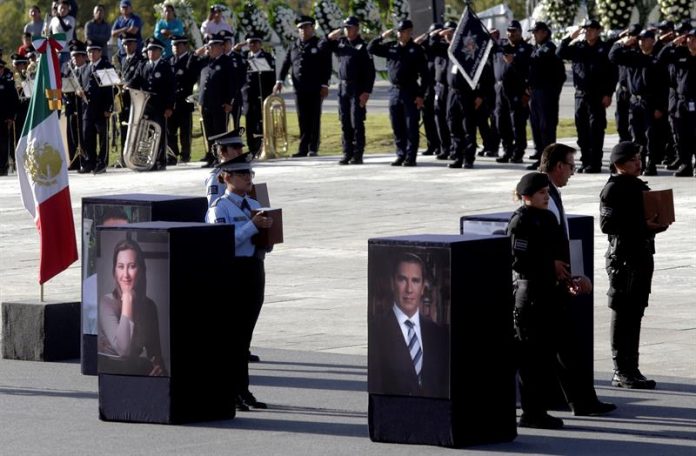 The Government of Mexico announced today that a team of experts from Canada will support the investigation of the December 24 plane crash that killed the governor of Puebla, Martha Erika Alonso, and her husband and senator Rafael Moreno Valle.
The Transportation Security Council of Canada (TSB for its acronym in English) will send this Thursday to two experts who will join a third party that is already in Mexico and is an active part of the investigation, said the Civil Aeronautics Directorate of the Secretariat of Communications and Transportation.
"In this way, the Government of Mexico complies with the commitment assumed by the President of the Republic, Andrés Manuel López Obrador," the office said in a press release.
President López Obrador reiterated that before this "tragedy" will not hide "absolutely nothing" and that there is no suspicion, resort to an independent body from abroad to present a ruling, he said.
The Canadian delegation that will support the investigation will be integrated by Jimmy Cancino, accredited representative, and the researcher Nora Vallée, explained the agency.
Iván Granciano, from the Pratt & Whitney company, manufacturer of the turbines of the fallen helicopter and who is already participating in this investigation, will be joined by technical adviser, confirmed the Mexican transport entity.
The investigators will arrive from Canada directly tomorrow Thursday at the Puebla airport to begin their work at the accident site the following day.
On December 24, a helicopter landed in the municipality of Coronango, Puebla, in which Alonso, Moreno Valle, his assistant, Héctor Baltazar, the pilot Roberto Coppe and the first officer Marco Antonio Tavera traveled.
Alonso assumed the governorship of Puebla on December 14, state that her husband Moreno Valle governed from 2011 to 2017. (EFEUSA) .-