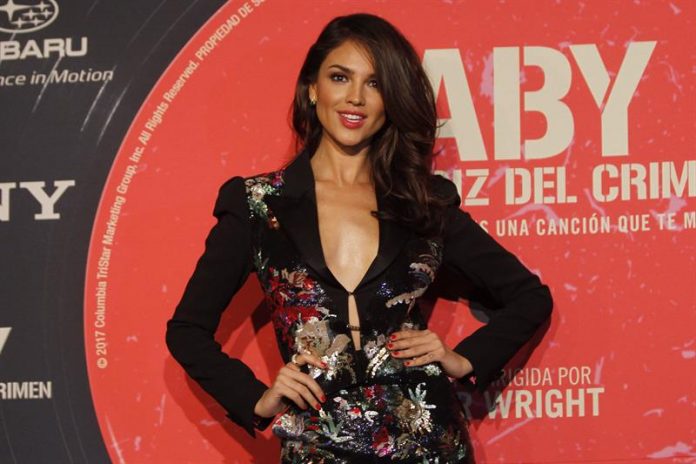 Eiza González is one of the actresses of the moment. Since it was released in Hollywood with "Baby Driver" a year and a half ago, the Mexican has chained up to 11 projects, from blockbusters such as "Godzilla vs. Kong", to the exciting "Welcome to Marwen", premiere tomorrow.
"I am very proud and very happy," said the artist in an interview with Efe. "It's been a great year of hard work and learning, but what is happening to me is something extreme, it's incredible, but it leaves you exhausted, it takes a lot of sacrifice and fatigue," he added.
After "Baby Driver", the action film by Edgar Wright, has participated in films such as "Paradise Hills" (by the Spanish Alice Waddington, to be seen in Sundance), "Alita: Battle Angel" (in theaters in February) or "Hobbs and Shaw" (the first split piece of the "Fast and Furious" saga), which has just finished in London with Dwayne Johnson and Jason Statham.
"I have not stopped traveling around the world and it's something that I really appreciate, they are projects that I never thought I could be part of, I do not know if it's good or bad, but I always think that this streak is going to end, so I try to make the most of it, "he said.
"Welcome to Marwen" is the new film by Robert Zemeckis, winner of the Oscar for best director for "Forrest Gump". The film, which mixes the "motion capture" technique with flesh and blood characters, is based on the true story of Mark Hogancamp (Steve Carell), a man who was beaten in a bar and lost his Most of your memories.
As a therapy, he decides to use his imagination and build a world of figures in the garden of his house. There, he carries out endless adventures and faces his greatest fears accompanied by some of the most influential women who went through his life.
The cast also includes Diane Kruger, Janelle Monáe and Gwendoline Christie.
For González, "more films should be made like that" because of his message of "hope, love, acceptance and diversity".
"You have to appreciate people the way they are, the film has a strong message against 'bullying' and Robert, who is a movie legend, has created one of his most powerful works here, in 2018 we need more than ever messages like that, and at Christmas, we are more emotionally open to hear this story, "he said.
"Hopefully it will have an impact for the new generations and in 2019 we will see more compassion and kindness," he added.
The Mexican stressed the excellence of the work done with visual effects, since people may think that it is simple animation to see the images.
"Many do not know the difference, the dolls they see in the movie are the actresses, with special suits and cables that collect all our movements and expressions, that's what Robert wanted to make them feel real," he said.
González plays Carlala, a cook who helps the protagonist in her rehabilitation and who uses the typical clothes of the "adelitas", the name that the women who participated in the Mexican Revolution received.
"In the movie, it's another doll that has an accent, I talked to Robert and I convinced him to represent a contemporary woman away from the stereotype, you have to reflect a realistic society like the 'dreamers' (dreamers)," he said.
The Sonora artist promises to remain in the gap for the next year and there are rumors that place her in the new version of "West Side Story", with Steven Spielberg at the helm.
"I met him at the Oscars and it's incredible," he said with a smile and not wanting to enter if he has participated in "castings" for the film or not.
Finally, the interpreter spoke of the first anniversary of the phenomenon "Me Too", and acknowledged that, although she has not experienced bad experiences, in the industry "there is more awareness and more respect." (EFEUSA) .-