The Syrian government has rejected that the UN is in charge of the selection of part of the members of the committee that should be responsible for drafting a new Constitution, announced today the envoy of the organization, Staffan de Mistura.
The diplomat informed by videoconference to the Security Council the result of the visit he made this week to Damascus to try to unblock the implementation of that committee, which the United Nations considers key to a negotiated end of the war.
According to De Mistura, the Syrian Foreign Minister, Walid al Mualem, told him that he did not accept that the UN has a role in the selection of part of the committee, even though the organization has been working on it for months.
According to the agreement reached last January in the Russian city of Sochi, a third of the participants in the committee had to be elected by the regime, another third by the opposition and the UN would be in charge of selecting representatives of civil society to the remaining third.
From the first moment, however, Damascus questioned the authority of the United Nations and insisted that its role violated national sovereignty.
Despite this, with the support of the Security Council, De Mistura has continued to try during the last months to achieve a list acceptable to the Syrian authorities and to start the committee.
This month, the diplomat announced that he will step down at the end of November and said he would spend his last weeks in office trying to establish the constitutional commission.
As he insisted today, despite the lack of progress in his visit to Damascus, that remains his intention.
For this, he said he will travel to Istanbul tomorrow to meet with the leaders of France, Germany, Russia and Turkey during the summit on Syria to be held.
According to De Mistura, international leaders can have a "crucial" influence in achieving the implementation of the constitutional committee.
He insisted that the agreements between Turkey and Russia that prevented a major offensive by the regime against the opposition stronghold of Idlib continue to offer a unique opportunity that should be seized.
Today, Western powers stressed that the commission should be launched as soon as possible with a credible, balanced and representative composition.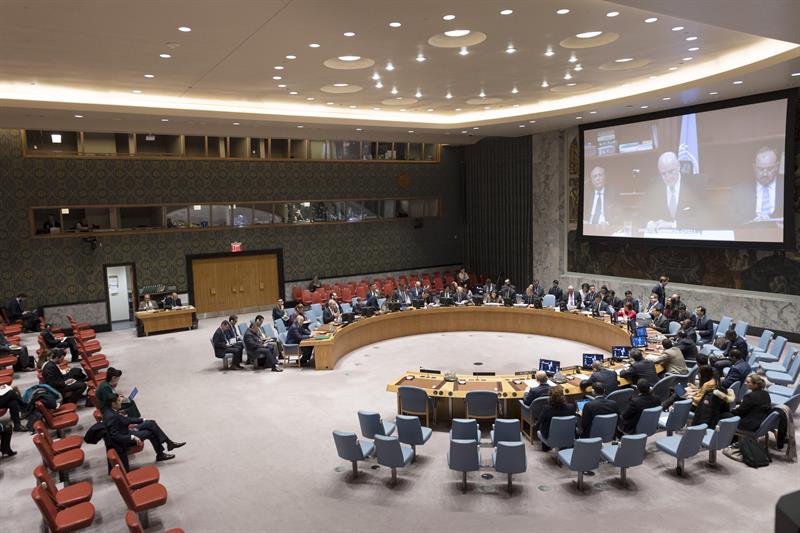 "A greater obstruction in the formation of the committee is unacceptable," stressed the deputy ambassador of the United States to the UN, Jonathan Cohen, who stressed that De Mistura has the power to propose a list of representatives of civil society and convene the commission.
On the other hand, the representative of Russia, Vasili Nebenzia, defended that no "artificial" deadline can be imposed and that any decision must have the support of the Syrian authorities.
The Government of Damascus, through its ambassador, Bashar Yafari, said he is willing to continue working with De Mistura, but made it clear that his role should be limited to being "facilitator" and not to making decisions.