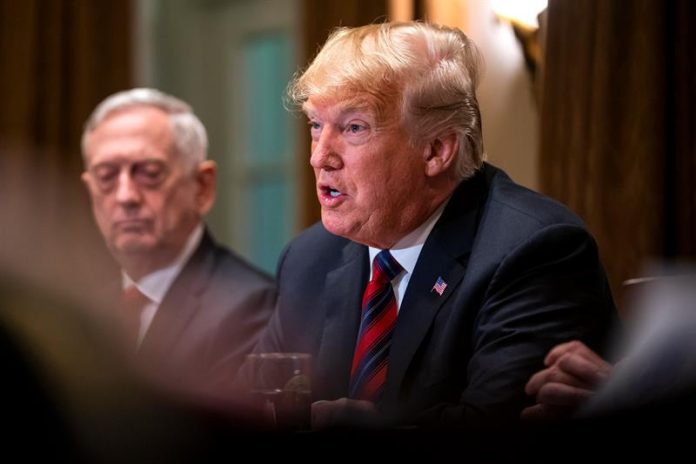 The president, Donald Trump, said today that allowing the entry of undocumented immigrants would turn the country into "total chaos", when compared to what, in his opinion, "has happened in Europe in the last five years", in view of the possible arrival of the caravan of Honduran migrants.
"Those who want and defend illegal immigration just have to take a good look at what has happened in Europe in the last five years, total chaos, they just want to be able to make that decision again," Trump said in his account. Twitter, without offering details or data about it.
"We are a great Sovereign Nation, we have Strong Borders and we will never accept people entering our country illegally!" He added.
Trump threatened last week to militarily "close" the border with Mexico, in which some 2,200 members of the National Guard are already deployed, but did not give details about how he intends to shield a limit of more than 3,200 kilometers that includes part of the Rio Grande. .
He also assured that the country will cut "substantially" the economic aid it grants annually to Guatemala, Honduras and El Salvador in retaliation for the advance of the caravan, while it has lashed out against Mexico for not stopping it.
The caravan, which departed on October 13 from San Pedro Sula (Honduras), decided on Tuesday to take a day off in Huixtla, in the southeastern Mexican state of Chiapas, after the long walk on Monday, in which migrants, among them minors, they traveled more than 35 kilometers on foot from Tapachula.
The caravan is made up of more than 7,000 people, mostly from Honduras.
The government reported Tuesday that the number of undocumented detainees on the border with Mexico increased by 25.4% in fiscal year 2018, which ended on October 1, despite their efforts to prevent illegal immigration.