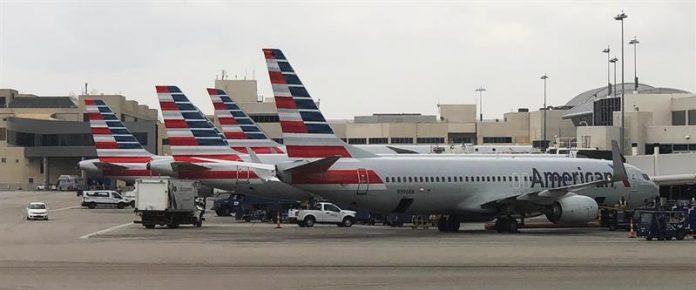 A pilot student violated security today and sneaked into a commercial plane at the Orlando-Melbourne International Airport (MLB) in central Florida, forcing the temporary closure of the terminal, local media reported.
The incident occurred in an airport maintenance area and forced the suspension of all flights, while the police searched for the student and carried out a security inspection of the airport.
The intruder managed to board an Airbus 321 of the American Airlines airline that was in maintenance.
An airport employee saw the man when he jumped a fence to enter the airport and called the police, explained the local WFTV channel.
The authorities reported that the student, aged 26 and with a pilot's license, was arrested, but they have not identified him.
An aerial view from a helicopter of a news channel showed the police this morning looking for a suspicious vehicle at the airport.
The Orlando International Airport Melbourne is one of the busiest airports in the country with nearly half a million passengers in 2015 and an average of 123,000 annual takeoffs and landings.