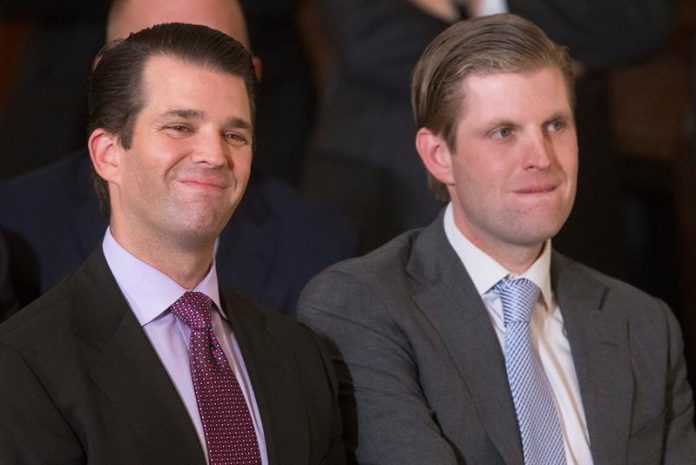 A house in Palm Beach (Florida) owned by a company run by Donald Trump Jr. and Eric Trump, children of the president of the United States, is rented for $ 100,000 a month, a local newspaper reported on Sunday.
According to Mypalmbeachpost.com, the house was sold last May by Trump's sister, Judge Maryanne Trump Barry, to the company 1125 South Ocean LLC., Controlled by her two nephews, for 18.5 million dollars.
The house, which is offered partially furnished, is located on the beachfront and very close to the Mar-a-Lago Beach Club, the mansion that Donald Trump bought in the 1980s and became in the following decade a private club , where he usually spends weekends and holidays, especially in winter.
Mypalmbeachpost.com indicates that, according to MLS, an existing real estate offer service in Palm Beach, the price of the home of Donald Jr. and Eric Trump is the third highest of all properties offered for rent in the area.
The two-story house has an area of ​​10,455 square feet (972.5 square meters) and was built in 1956.