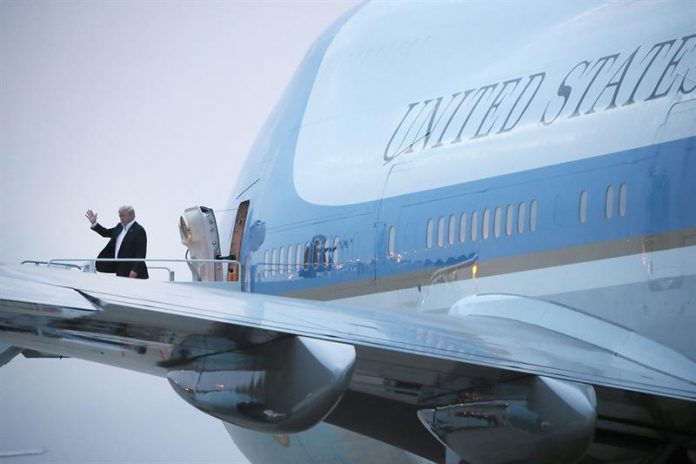 The president, Donald Trump, has decided to paint the two new presidential aircraft – the emblematic Air Force One – in red, white and blue, the colors of the flag, revealed the head of state himself in an interview aired today.
"It's going to be amazing, they're going to be in the lead, the best in the world, and they're going to be red, white and blue, which I think is appropriate," Trump said in an interview given last weekend to the network. CBS News, which was aired on Tuesday.
The acquisition of the two new aircraft, which have not yet been delivered, has been criticized in recent months due to the high cost of the operation, which led Trump to renegotiate the final price with Boeing.
"Boeing has given us a good price and we have been able to accept it, but I was wondering if we should use the same pastel blue color and we will not do it," the president said, referring to the tone of the aircraft.
The final price agreed by the White House with the aeronautical giant was 3,900 million dollars, which represented a saving of 1.4 billion with respect to the initial agreement.
"I hate to say this, but it's going to take a long time (delivery of the devices), it's a very complex project, but once it's built, there will be many presidents who, hopefully, can use it and enjoy it," Trump said.
The president made these statements in Scotland, where he made a stop on his European tour, after meeting in Brussels with the other heads of state of NATO and before leaving for Helsinki to hold a bilateral meeting with his Russian counterpart, Vladimir Putin .