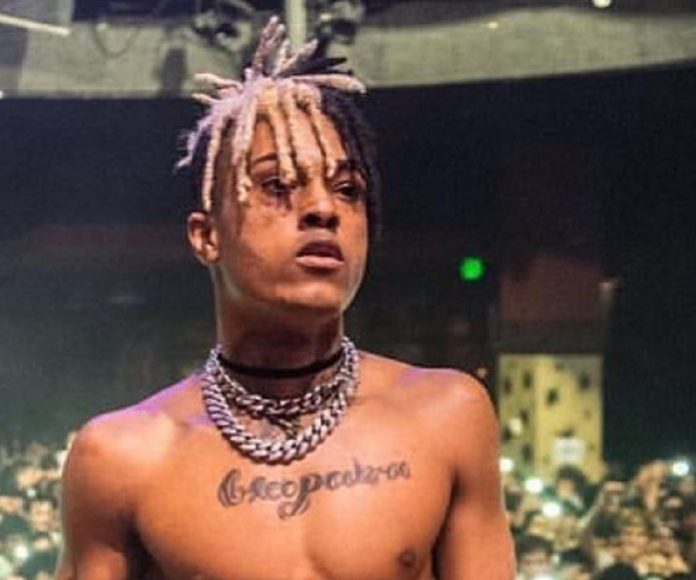 Hundreds of people attended Wednesday to pay tribute and give their last goodbye to the rapper murdered XXX Temptation in a sports hall in Sunrise (South Florida), where the coffin with his remains will be veiled throughout the day.
From 12 noon, admirers of Jahseh Dwayne Ricardo Onfroy, 20, known in the world of music as XXXTentacion, have six hours to parade before his open coffin and say goodbye to his idol.
Cell phones, cameras and other devices are banned at this ceremony by order of the artist's family, who was shot to death on June 18 when he left a motorcycle store in Deerfield Beach, Florida.
The television channels in the area showed the exteriors of the BB & T pavilion, where from the early hours of the morning many people gathered to be the first to enter, and interviewed the musician's fans who came from different parts of the country, such as Martin Hayes, from Philadelphia, who told Channel 7 that XXX Temptation was like his "brother".
On the information screens of the BB & T Center, an image of the artist's face with blue dreadlocks in his hair announces the memorial organized by his family.
According to the Sun Sentinel newspaper, from Fort Lauderdale, a city near Sunrise, four hours before the doors opened, there were already half a thousand people in line and the song "Sad! (Sadness)" of XXX Temptation sounded.
"Sad!" currently leads the Billboard Hot 100 list, in which he climbed from position 52 to first after the death of the rapper and also this Tuesday the song achieved a record of 10.4 million online broadcasts on the Spotify platform.
Billboard reported that the two albums of the 20-year-old rapper are among the Top 10.
So far there is a detainee, Dedrick D. Williams, and police have identified Robert Allen, 22, as a person who was at the scene when the shooting that ended the life of XXXTentacion and has asked the people who help to find his whereabouts.
The girlfriend of the rapper born in Plantation (Florida) is pregnant, as confirmed by the mother of XXX Temptation, Cleopatra Bernard, who thanked that "last gift" of his son.
Jahseh Dwayne Onfroy, who had a history of assault and had been in a juvenile correctional facility, was awaiting trial for assault, domestic violence and coercion against his ex-partner Geneva Ayala when he died.