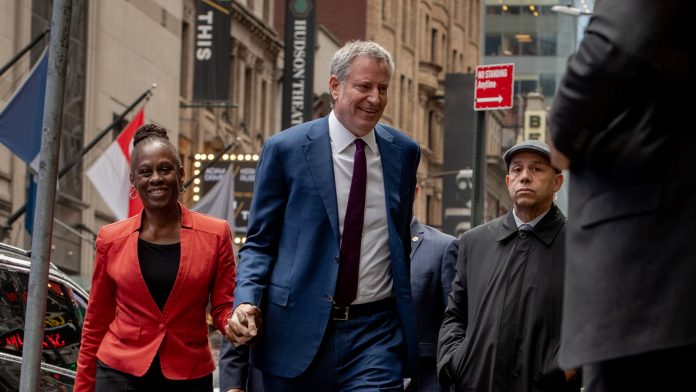 New York Mayor Bill de Blasio has asked Michelle Bolsonaro, the wife of Brazilian President Jair Bolsonaro, to "send her husband to get vaccinated" against COVID-19, after making it public that she took advantage of her trip to the city on the occasion of the United Nations General Assembly to immunize against the disease.
"Send your husband to get vaccinated too so he can stop being a danger to others," said De Blasio through his account on the social network Twitter, in a message in which he echoed the news regarding the immunization of Michelle Bolsonaro.
It is not the first time that De Blasio criticizes the Brazilian president for attending the UN General Assembly without having been vaccinated against COVID-19. "If you don't want to be vaccinated, you don't even need to come," he said, stressing that it is necessary "to send a message to all world leaders, especially Bolsonaro: if you intend to come here (to New York) you need to be vaccinated."
Bolsonaro was the only G20 leader who went to the UN who said publicly that she had not been vaccinated against COVID-19. He was able to attend the United Nations event, although he was unable to enter New York interiors, where presentation of a vaccination pass is required.
For their part, for Brazilian politicians and epidemiologists, the fact that Michelle Bolsonaro was vaccinated in the United States and not in Brazil is an "absurd" decision and a "contempt" for the Brazilian health system and the immunization program of the Latin American country. the G1 news portal.