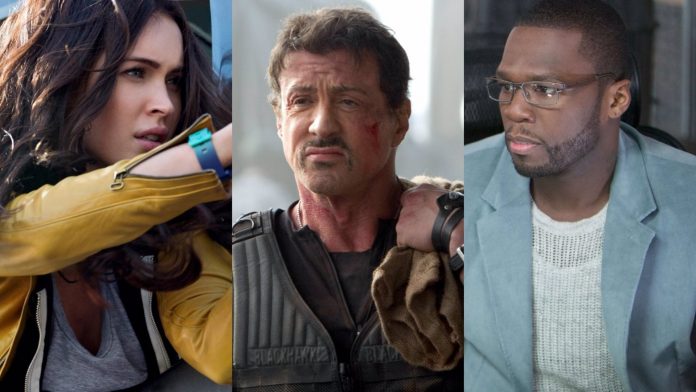 'Los Mercenarios 4' is officially underway. The fourth installment of the action saga will once again have Sylvester Stallone as the protagonist, in addition to having again Jason Statham, Dolph Lundgren and Randy Couture. Among the new signings will be Megan Fox, 50 Cent and Tony Jaa.
As revealed by The Hollywood Reporter, Lionsgate and Millennium Media have decided to bet on a fourth installment. The third film in the franchise premiered in the summer of 2014, grossing over $ 214 million. Although no further details of the film are known, the script is written by Spenser Cohen ('Extinction'), with revisions by Max Adams and John Joseph Connolly.
This fourth installment will be directed by Scott Waugh ('Act of Valor', 'Need for Speed'). Despite the fact that the first three installments had Stallone as the main protagonist, it seems that this proposal will be more focused on Statham, with Fox as the main female character.
Precisely, the British actor will also act as producer. Stallone was commissioned to direct the first installment, in addition to co-writing the script with David Callaham. Additionally, the Oscar-nominated actor for 'Rocky' and Creed 'co-wrote the scripts for the other two installments.
'Los Mercenarios' is one of the action sagas with the highest box office with almost 800 million dollars raised with its three previous installments. Its main premise is to bring together great stars of the genre. Among the actors who have appeared in previous installments are Jet Li, Mickey Rourke, Jean-Claude Van Damme, Bruce Willis, Chuck Norris, Arnold Schwarzenegger, Antonio Banderas, Wesley Snipes, Mel Gibson and Harrison Ford, among others.