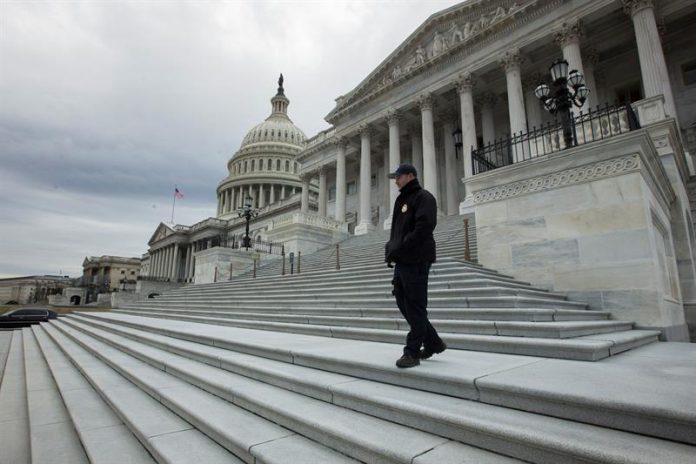 The United States Senate unanimously approved a legislative proposal of 2.1 billion dollars (1.7 billion euros) on Thursday to improve the security measures of the Capitol, in response to its assault on January 6 by a mob of fans of former President Donald Trump.
The text – which has come forward with 98 votes in favor and none against, although the other two remaining, Republicans Roger Marshall and Mike Rounds have not come to vote – contemplates additional funds for the Capitol Police, the National Guard and other security services in charge of maintaining order.
In addition, a part of these funds will also be used to improve and expand the prevention protocols against COVID-19 within the Capitol, as well as for the visas of Afghan citizens who collaborated with US troops during the war in Afghanistan.
"It is possible that none of us have obtained everything we wanted, but on this specific issue, we got what the country needed," stressed Democratic Senator Patrick Leahy, who was in charge of negotiating the text.
This package contemplates 100 million dollars (84 million euros) for the Capitol Police and another 300 million dollars (250 million euros) to increase the security of the building, as well as 1 billion dollars (840 million euros) for the Pentagon, to be distributed between the National Guard and the evacuation of Afghan citizens before the final departure from Afghanistan.
The rest will be Others, about 625 million dollars (525 million euros) will go to the State Department for immigration assistance policies and to the Office of Refugee Resettlement of the Department of Health and Human Services, details the US chain CBS.
"The last six months have pushed those who protect the United States Capitol to the limit in the face of unprecedented adversity. They responded heroically. We must support them now, as they supported us with so much courage," said the Democratic Majority Leader in the Senate, Chuck Summer.
For its part, the House of Representatives, which already approved its own economic package in May, valued at 1.9 billion dollars (1.6 billion euros), must ratify this new legislative proposal from the Senate before it can count on the signature of the president. , Joe Biden.