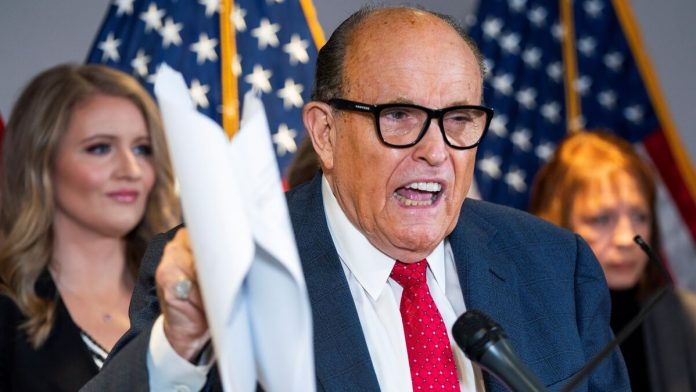 The suspension of Donald Trump's account is extended again indefinitely
The YouTube platform has reported this Tuesday the momentary suspension of Donald Trump's lawyer, Rudy Giuliani, from his partner program, with which they receive income from advertising in their videos, for violating the company's policy in relation to the ban of spreading erroneous theories of electoral fraud in the past presidential elections of the United States.
The suspension will last at least 30 days, the platform has explained, according to the US press. Giuliani, a former mayor of New York, has shared on the platform his interventions in press conferences and court hearings in which he has spread unfounded accusations about the last elections that raised Joe Biden to the White House.
Although YouTube has explained that it authorizes the debate, even when it is based on erroneous information, about the electoral results, it is not allowed to share content in which it is alleged that the presidential women were affected by "widespread fraud."
With this measure, points out the newspaper 'Politico', Giuliani sees one of his important sources of financing temporarily cut off. YouTube's partner program allows content creators to share ad revenue and receive support from the company's legal team.
This week, Trump's lawyer has also received a defamation lawsuit from the voting software and voting machine company Dominion Voting System, which both he and the former president of the United States accused of being one of those allegedly responsible for the unfounded fraud. electoral.
For his part, Donald Trump has also received the news that YouTube has once again extended the suspension of his channel indefinitely, which has not been allowed to upload content since January 12, days after the assault on the Capitol, given the possibility that the "climate of violence" could increase.
In addition to YouTube, after weeks of spreading unsubstantiated messages about the outcome of the elections and encouraging its followers to repudiate the elections, the attack on the Capitol led to the expulsion of Trump from Twitter, which was thus left without its main communication platform, and the temporary suspension of Facebook.