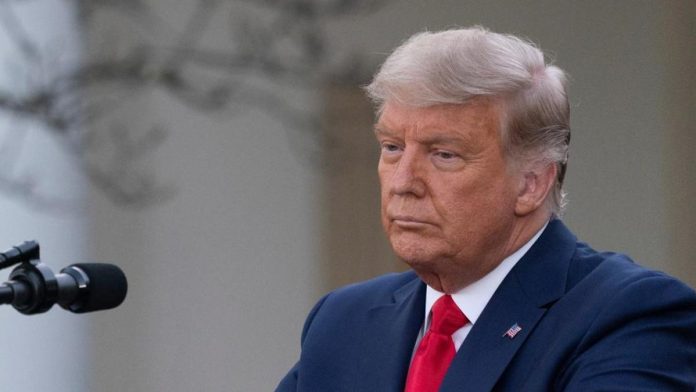 The president of the United States, Donald Trump, said this Sunday during the last day of the G20 summit that the Paris Agreement was not created to save the environment, but to "kill" the US economy.
"The Paris Agreement was not designed to save the environment, it was designed to kill the American economy. I refuse to hand over millions of American jobs and send billions of dollars to the worst polluters and environmental transgressors in the world," he said. Trump.
At the last G20 summit, whose headquarters this time was Saudi Arabia, Trump has again dropped by videoconference from the White House that this agreement only benefits the main competitors of the United States, such as China.
Although Trump participated in the opening session on Saturday, a few minutes later he focused on his social networks, where he started a new string of messages denouncing the alleged electoral fraud of which he would have been a victim during the presidential elections. Two hours later, he definitely left the meeting to go play golf.
In turn, and on the sidelines of the G20 summit, the White House released a video on environmental policies during the Trump Administration, reports CNN.
In it, Donald Trump assured that the environmental issue under his mandate has been "a sacred obligation" and that it has been the president of the United States who has done the most for the conservation of national parks since Theodore Roosvelt.
"Every day we are proving that we can protect our workers, create new jobs and safeguard the environment without imposing harmful mandates and unilateral international agreements on our citizens," he said.
Washington formally abandoned the Paris Agreement against climate change at the beginning of November, a year after notifying the United Nations.
The Trump Administration announced that it intended to withdraw the United States from the agreement as soon as legally possible on the grounds that it imposed an unbearable economic burden on its country.
Trump has repeatedly scoffed at this pact, which sets national targets for reducing greenhouse gas emissions.
Although the United States has become the first country to distance itself from the almost 200 signatories of the agreement, the president-elect, Joe Biden, already promised during the electoral campaign that he would reverse the situation if he managed to reach the White House.