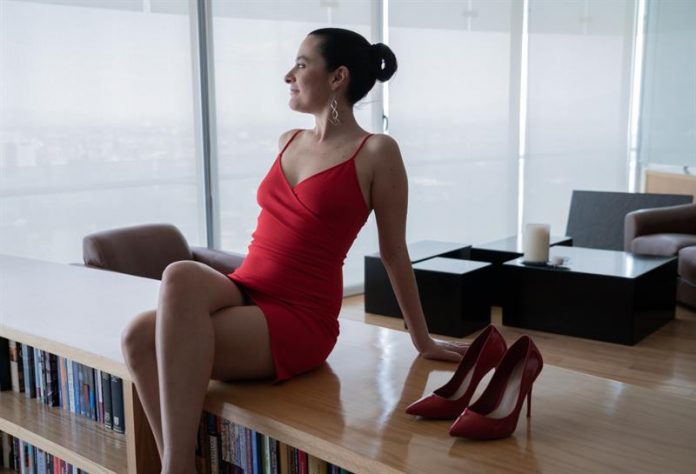 Mexico, .- In Mexico, women still do not enjoy their sexuality and eroticism due to prejudice and that continues to be a taboo subject in society, assured Efe the writer Monica Soto Icaza.
"They taught us that a woman who enjoys her sexuality has to be half a whore because you can not enjoy it if you are a decent lady," she said in an interview with Efe.
The author of books such as "Grab my pussy, erotic stories and some explicit sex stories," said that in societies like the Mexican women are still afraid to enjoy their sexuality.
The author said that education is needed to understand that the value of a woman is not in an organ of her body but in her human nature as a person.
It is just this vision that has prevented, despite the openness that has been given on issues of sexuality, "women still think it is wrong to enjoy sex."
Soto Icaza acknowledged that in societies such as Mexico, women are still made to think that all their value lies in whether they are virgin or not or if they have a full hymen.
"This leads us to live with a lot of fear because they tell you that you will not find a man who loves you seriously because you are no longer a virgin as if the intellect and emotions were not valuable," the writer estimated.
The author, who has specialized in erotic literature, said that in this area there has also been a transformation because before the repertoire of erotic novels were "all sadomasochistic and had a little violence towards women."
Now, he said, a change is being made to raise them with the awareness that "sex is not only for the enjoyment of men, but also for women."
He explained that society today is in a moment of great adaptation with women entering public life and seeking freedom in all aspects.
This, he said, also leads to an emergence of different masculinity as men no longer see themselves as providers and that also leads to a panorama of fear and violence "because they no longer know what they are and feel they have to teach who is in charge".
The writer explained that she has realized that there is a need for people to express their sexuality "because when people are happy with their sex, they contribute more to society, share joy and satisfaction".
In the same way, he pointed out that it is necessary to put an end to the taboos surrounding these issues, as this leads people, especially young people, not to protect themselves adequately.
"They're sorry to ask for a condom or tell the other person to put it on."
He said that this is why it is necessary to continue talking about this issue in an open manner because women especially resist living more fully, "we need people to see that those who enjoy their sexuality are not bad people," he said.
Finally, he said that literature has been a tool for women's liberation, which also infects men.
"Every time you find more women with desire to share their sexuality, eroticism and desire without so much guilt and without feeling as judged as before and a man who has a relationship with a woman more sure of herself and more free enjoys that coexistence" concluded (EFE)