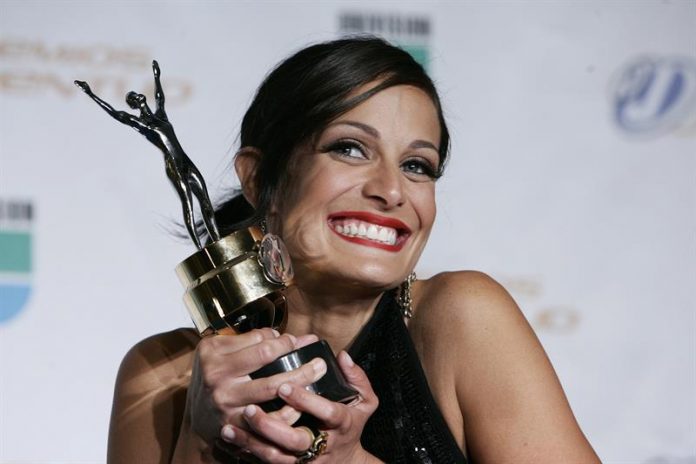 San Juan, – The exmiss Universe of 1993, the Puerto Rican Dayanara Torres, reported today that the features of skin cancer, melanoma, which diagnosed her on February 5, have not spread throughout her body.
"The results of last week show that cancer is not watered nor are they in other organs of my body, so a battle wins," Torres explained in a video posted on Instagram's social network.
Torres, in turn, thanked all his followers "for their prayers, love and support in these difficult times for me."
"I can assure you that the prayers have arrived, they reach me," said Torres, who said he recently saw the documentary "Heal" (Hear), which some of his followers recommended him to see to help him in his treatment.
In addition, in the same video, the Puerto Rican beauty of 44 years said that this Friday will receive its first radiation to fight the disease.
"I will be a little weak and maybe with a lot of pain, but I do not want your prayers to be released, they are very needed, I love them very much, with my soul, not only I say thank you, but thank you with all my love and affection," she said. also mother of Cristian and Ryan, fruit of her marriage with the Puerto Rican singer Marc Anthony.
Torres revealed that he suffers from skin cancer, melanoma, on February 5, and that he had already undergone a second surgery on the back of one knee.
The one who was Anthony's wife (2000-2004), said, through her official Instagram account, that the cancer came from a mole and an area that "appeared and to which I did not pay attention".
Torres is one of five Puerto Ricans who have won the Miss Universe pageant.
The others are Marisol Malaret (1970), Deborah Carthy Deu (1985), Denise Quiñones (2001) and Zuleyka Rivera (2005). (EFEUSA).