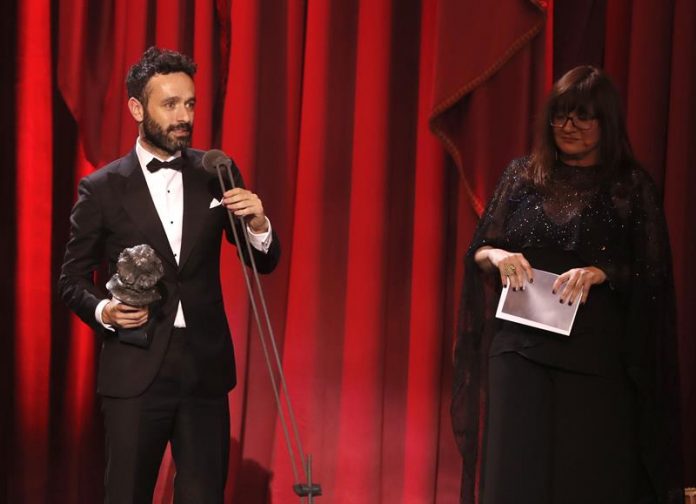 The Chicago International Latino Film Festival today announced the first titles it will exhibit this year in its thirty-fifth edition, which highlights two political thrillers made by directors from Spain and Argentina.
They are "El Reino", by Spanish Rodrigo Soroyen, who won seven Goya Awards last year, including Best Director and Best Actor.
The second one is "Rojo", by Benjamín Naishtat from Buenos Aires, who won the jury prize for Best Cinematography, and Concha de Plata for Best Actor and Best Director at the San Sebastian 2018 festival.
Also on display will be "La reina del miedo", the debut feature by Argentine actress Valeria Bertuccelli, who wrote the script, co-directed and acted in the film.
"We will have a sample of the great works that are made in Latin America, Spain and Portugal, as well as the Latin diaspora based in the United States," Colombian Pepe Vargas, founder and executive director of the festival, said in a statement.
The cinematographic event, which will take place from March 28 to April 11, will also have on its billboard "And suddenly the dawn", by the Chilean Silvio Caiozzi; "Belmonte", by the Uruguayan Federico Veiroj; "La negrada", by Jorge Pérez Solano, first film shot in Mexico in its entirety with black actors, and "Cría puercos", by the Mexican Ehécatl Garage.
The advance also includes "El Chata", by Gustavo Ramos Perales, from Puerto Rico; "Heredera del viento", by Gloria Carrión Fonseca, from Nicaragua; "Pequeñas historias", by Rafael Marziano, from Venezuela, and the documentary "Havana from on High", by Cuban Pedro Ruiz.
Also, "La noche más larga", by Gabriela Calvache, co-production of Ecuador and Mexico; "José", from the Guatemalan Cheng L, and "Pecado original", by Jean Lee, co-production from Paraguay, Brazil and Spain.
There will be more than 100 feature films and shorts on display, which will be shown in a complex of halls in downtown Chicago. Chicago, (EFEUSA) .-